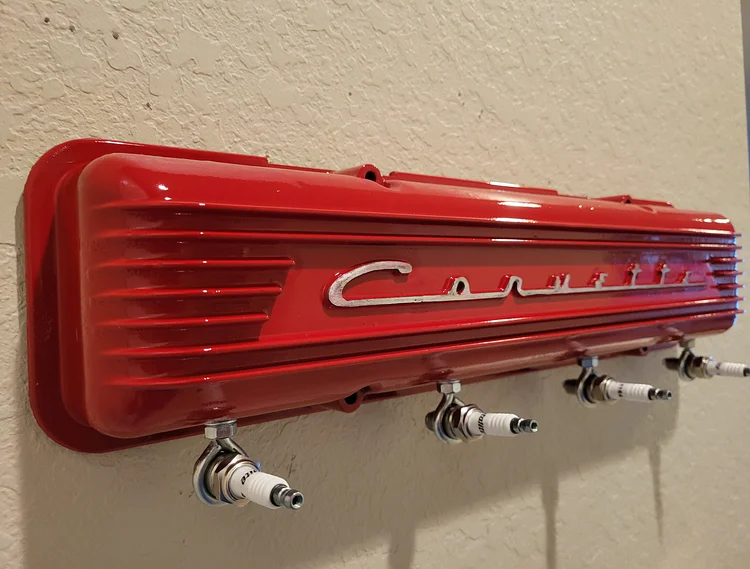 These are Chevy coat, face mask, and hat racks, made from repurposed 350 SBC valve covers.
These would look great hanging in the entryway, garage, man cave, office or kitchen of your favorite car enthusiast!
The hangers are made from repurposed NOS spark plugs. Note the makers embossed name in the top of the valve covers, which really pops. Also, hanging hardware is included!
Not just for the garage! Made from genuine automotive parts, our Valve Cover Coat Rack comes with four sturdy hooks welded firmly in place to hold your favorite coats, hats, or backpacks!
Distressed surface adds a vintage flair that will give any room a nostalgic touch. Whatever your hang-up - clothing, keys, plants, even pots and pans - it has a home here.
Fabulous unique gift for the automotive fan, industrial enthusiast or creative decorator in your life!

Piece weighs just over 3 lbs, measures almost 21 inches wide 6 1/2 inches tall.