There is nothing more representative of Halloween than three ghostly witches wandering in the yard.
These witches were wrapped in tulle and nailed into the ground every 24 inches. As if they were holding hands together, passers-by would want to know what kind of spell they were calling. When the sun goes down, tap the switch to illuminate their faces so they can greet the prankster!
Features:
Can it flash at night
Use the switch to make their head glow. Perfect to add to the weird (fun) Halloween decoration.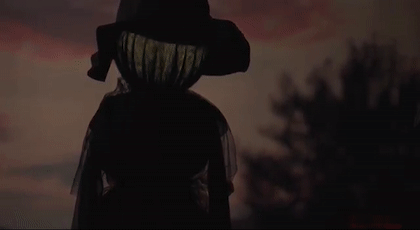 The voice control installs a sound sensor on the witch's head. When a person makes a sound, the witch will perceive it to make a terrible sound.
The use of tarps mainly uses witches as Halloween outdoor decorations. The light in the witch's head will not go out in the rain. Our witch's hat is made of tarpaulin. Don't worry about nothing.
For decoration only
The witch was wrapped in black soft fabric and joined together like holding hands. Suitable for decorating a yard or house on Halloween. Especially, put them in the yard to increase the festive atmosphere.
Use 3 AAA batteries (not included)
Don't worry about the witch's glow time being too long.
Specifications: WitchHeight: 1.7 meters
Single head diameter: 15 cm
Head length: 20 cm
Cap height: 31 cm
A person has two 43 cm long pipes, one 37 cm long and a 14.7 cm grounding point.
Product net weight: 425 gramsSet includes: 3 glowing witches