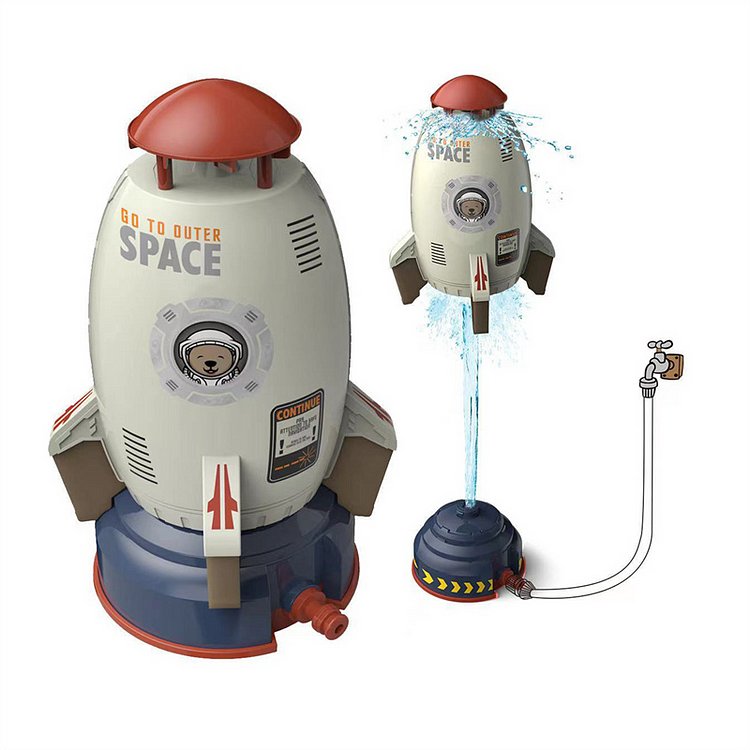 Introducing the Water Sprinkler Rocket Launcher, expertly crafted from eco-friendly ABS material. This remarkable construction ensures a safe and robust design, guaranteeing durability and longevity for long-lasting enjoyment. Ideal for those scorching summer days, it promises to bring boundless fun to your kids and pets alike.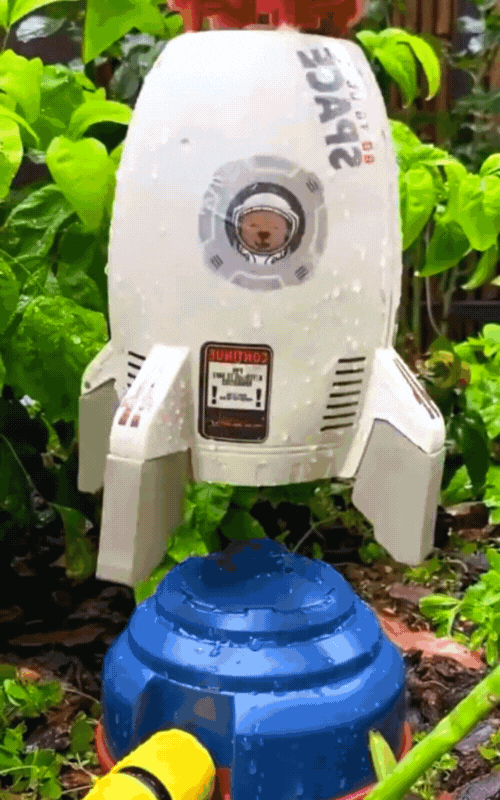 Experience the thrill of the , where attaching a garden hose to the thrust controller propels the rocket into action. With precise water pressure, you can effortlessly raise and balance the rocket on a mesmerizing stream of water. Once positioned to your liking, the rocket's nose cone releases a refreshing spray, delighting all those who dare to dart beneath its cascading showers. Prepare for laughter-filled adventures as the Sprinkler Rocket becomes the centerpiece of summertime fun.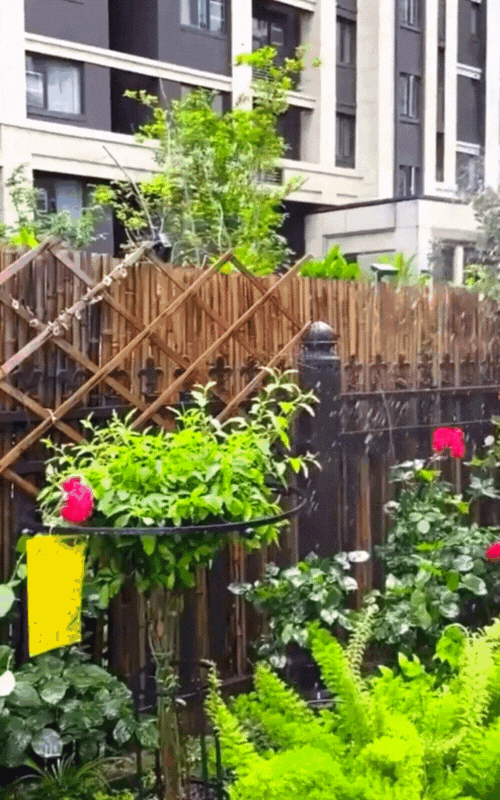 A delightful water toy designed in the shape of a rocket! Its cute and cool rocket-inspired design is sure to capture the imagination. With its vibrant and bright colors, it easily attracts kids, enticing them to engage in exciting water games on the lawn, in the backyard, or even in the courtyard. Watch as their faces light up with joy and laughter while they happily play and cool off under the refreshing spray of our Rocket Sprinkler. It's the perfect addition to create endless moments of fun and entertainment during those sunny outdoor adventures.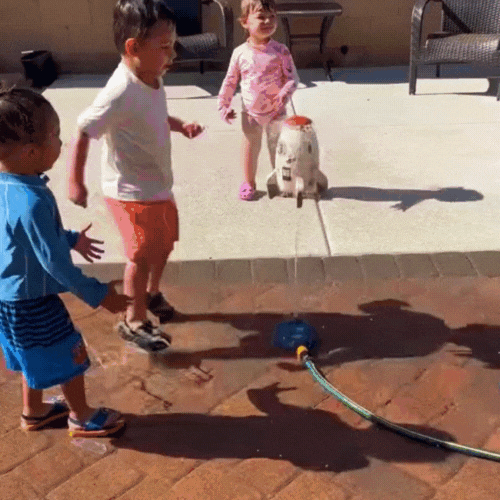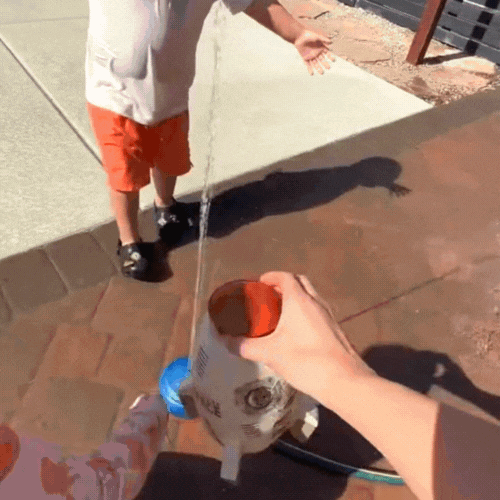 Operating our is a breeze! Just follow these simple steps:
Step 1: Connect the Hose - Easily equip the connecter to your hose.
Step 2: Connect the Hose to Yard Faucet Outlet - Attach the hose securely to your yard's faucet outlet, ensuring a snug fit.
Step 3: Rotate and Tighten the Valve - Rotate the valve to the desired setting and tighten it securely. Please remember to open the faucet valve slowly to avoid any sudden surges in water pressure.
Note: The water pressure plays a role in the rotation speed and spray height. Higher water pressure will result in faster rotation and a higher spray height, adding to the excitement and enjoyment.
With these straightforward instructions, you'll have our up and running in no time, ready to create a splash-filled adventure for all to relish!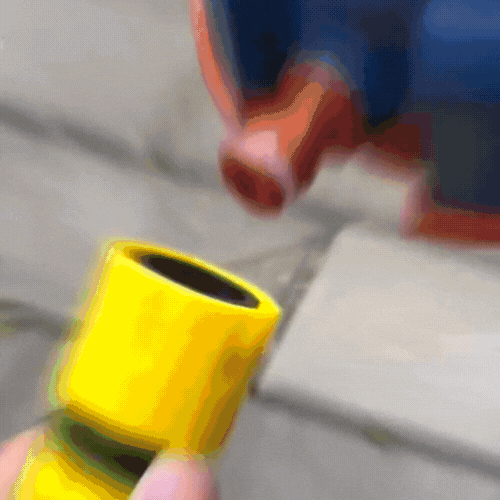 Product Details:
Material: ABS, EVA
Function: Flying Rotating Sprinkler
Product Category: Water Toys
Applicable Age: Children (3+ years old)

Size Information:
Size: 14.8x29x14.8cm