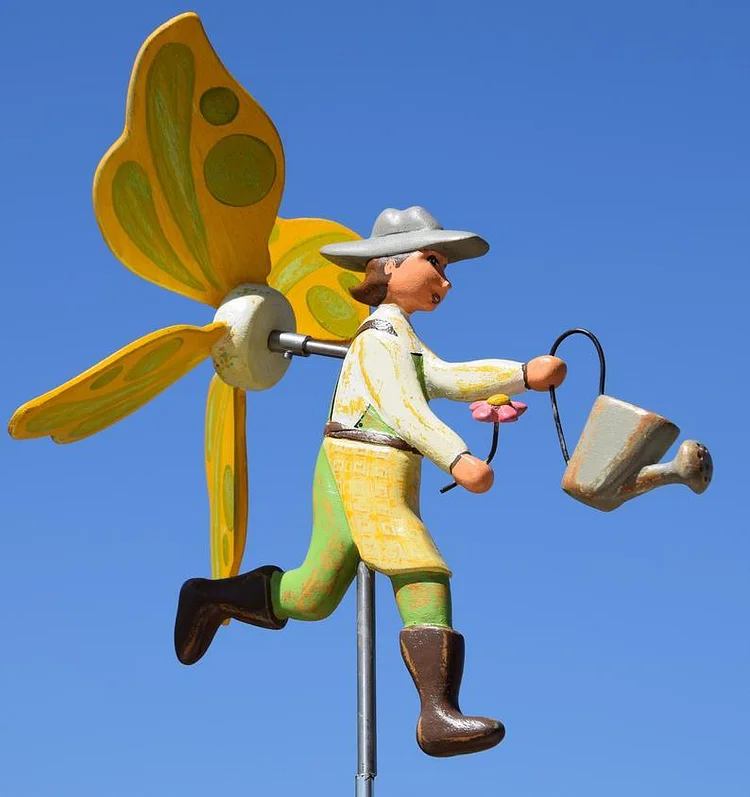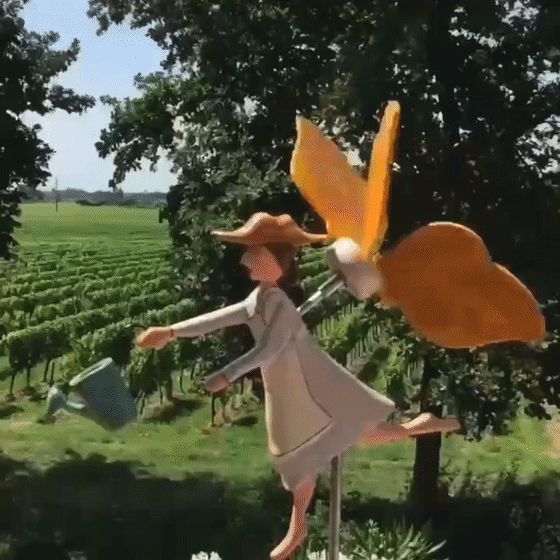 Windmills are children's favorites, and the inspiration for our works comes from this. Through our team's continuous exploration and R&D production, we finally realized that every one can be perfectly displayed.
Ideal for decorating gardens, flower pots, terraces. (Flower ornament)
Each piece is unique, numbered and specially made to your order.
Size:
Clown/Water flowers/Pick honey/Diver/Mermaid/Broom Witch: 8.1 inches (H) x 8.6 inches (W)
The key is that we are guided by the principle of priceless works of art, so each of our products is made by hand to ensure product quality.

Measures:
The Body of Rose measures 35 cm in length, 26 cm high.
The wings measure about 20 x 20 cm




Complete with his steel stake on which he orients following the direction of the wind is ready to take up residence in the garden and start flying!