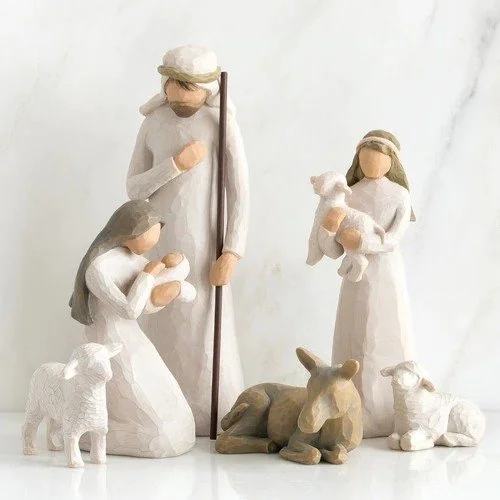 Handcrafted Barn Wood Creche For Willow Tree Nativity Set.


After receiving feedback from friends, this is the best gift they have received, and they need to send a few more sets to their friends as wedding gifts or New Year gifts.(Snapped up for a limited time)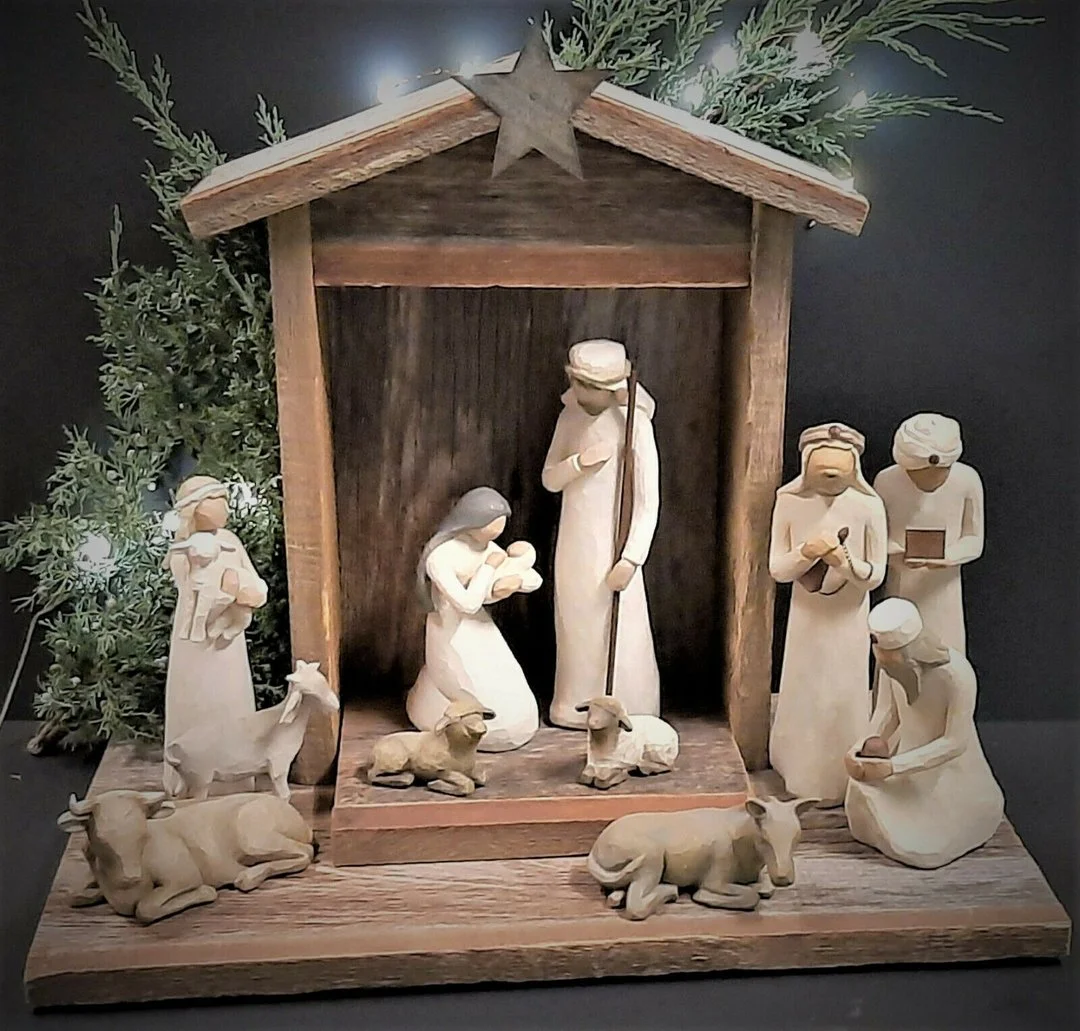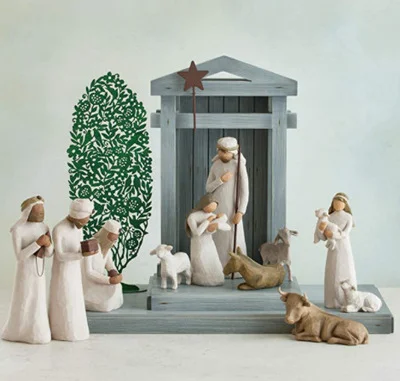 Creche for Nativity by Willow TreeMeasures 17 h While simple in architectural detail, the Creche has meaning built into its very design. The piece has a regal, stately appearance, yet is constructed from humble materials of barn wood and nails. The structure's proportions also suggest the size and shape of the cross, while its rusty nails foretell the crucifixion. The Creche intimately shelters the Holy Family, then opens wide to welcome shepherds and travelers from afar. Susan Lordi continues to create sculptures that speak in quiet and meaningful ways of healing and hope, love and family. Willow Tree captures moments in time, and turns them into lifelong memories.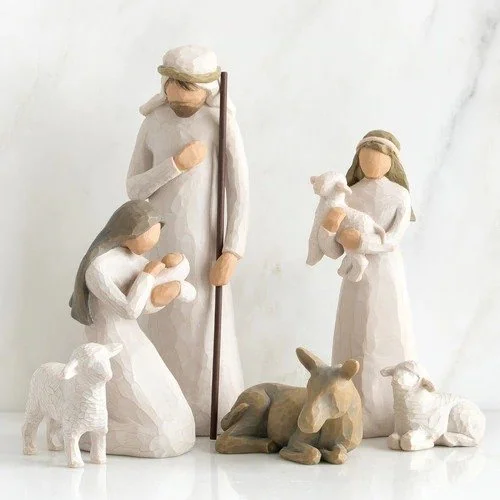 Such a beautiful set! This nativity set was designed by the artist, Susan Lordi, to provide an enduring classic portrayal to the birth of Jesus. This 6 piece Nativity set is as loved today as when it was originally introduced in 2000. Its simplicity and form has made it a timeless classic. As a Christmas gift, wedding gift, or something for your own home, the Willow Tree Nativity continues on as a family tradition. The set includes: Joseph, Mary (holding the baby Jesus), a young girl (angel) holding a sheep, (2) additional sheep, and a donkey.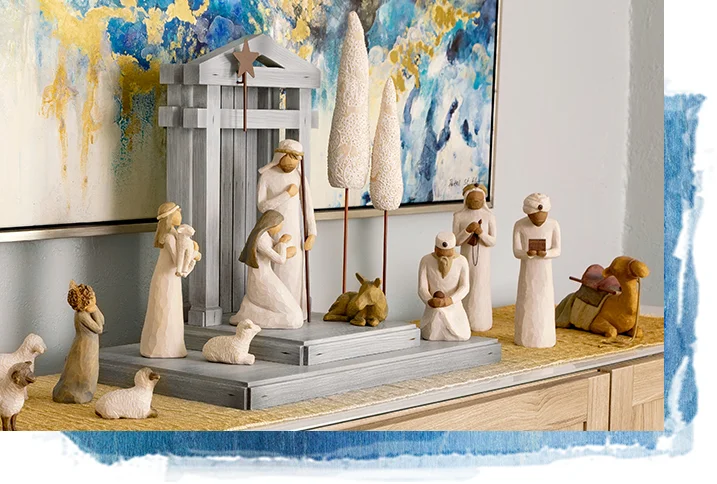 Height 3-20cm (including 🐏)
We will not give up quality assurance for the sake of competition. We hope that our customers will be happy when they receive the products.