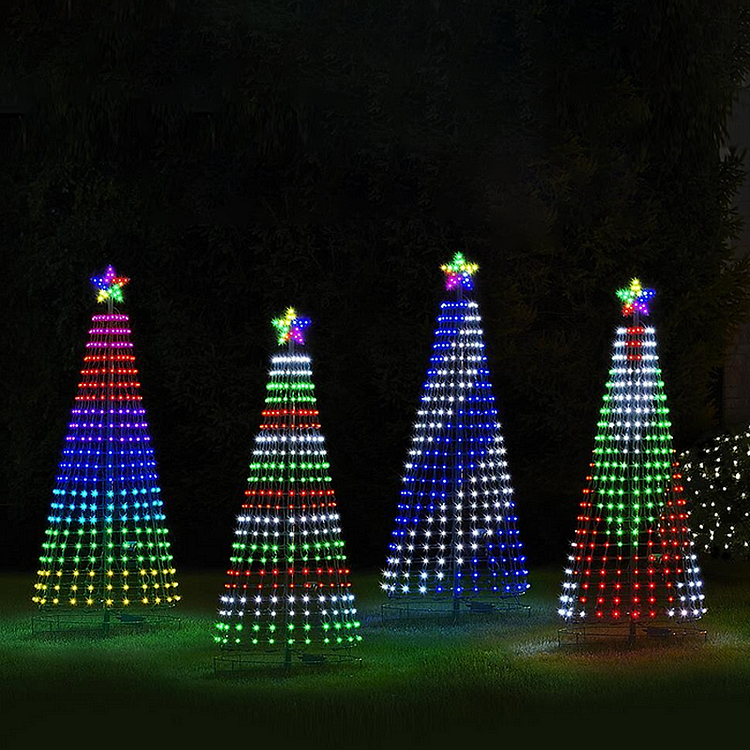 This One-Of-A-Kind Christmas Tree Lightshow Is A Must-Have For The Upcoming Holiday Season!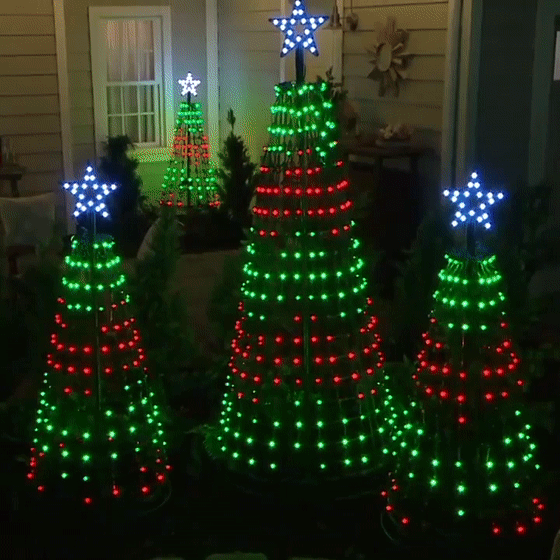 🎅Create a Winter Wonderland in Your Yard
🎅 Your Family And Friends Will Be Astounded
🎅 Enhances Your Christmas Decorations
🎅Waterproof And Safe To Touch
🎄Enjoy A Highly Entertaining Christmas Attraction!

🎁Imagine… This is the outdoor Christmas tree that dazzles passers-by with 195 choreographed light shows.
Enhances Your Christmas Decorations Using Lightshow Xmas Tree.
🎄These animated christmas trees feature 5mm LED mini lights that chase, twinkle, flash and dance in 14 preprogrammed light show effects Animated effects include fades, strands of lights chasing around the tree, staggered fills, chasing twinkles and more Installation is quick and easy, so you can have an incredible light show in just minutes LED lights are long lasting for years to come, and 5mm mini lights cast a beautiful light in a wide arc through their concave lens.
LED Light Show Tree
• Tree Height: 4 FT/5 FT/6 FT
• Tree Base Diameter: 19.6"/19.6"/28"
• Bulb Color: Multi
• Number of LED lights: 106/154/192
• Adapter: Includes USB with remote control
• Rated: Outdoor