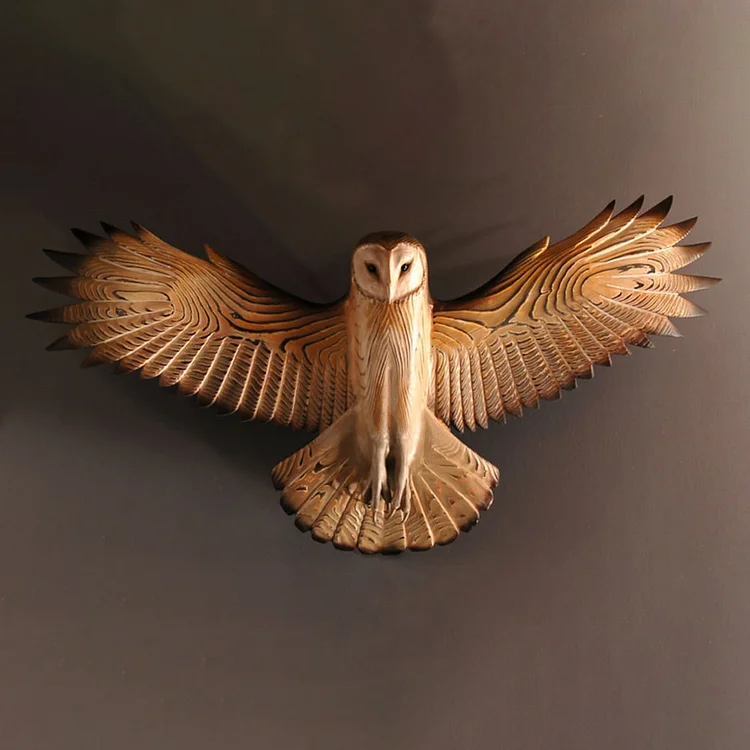 This hand carved and painted wall sculpture is nice decoration for house, hotel, restaurant or villa. A wonderful gift for people who appreciate unique handmade arts.
Family Joyful Gift, Art For Wildlife Lover, Birds Decoration Farmhouse.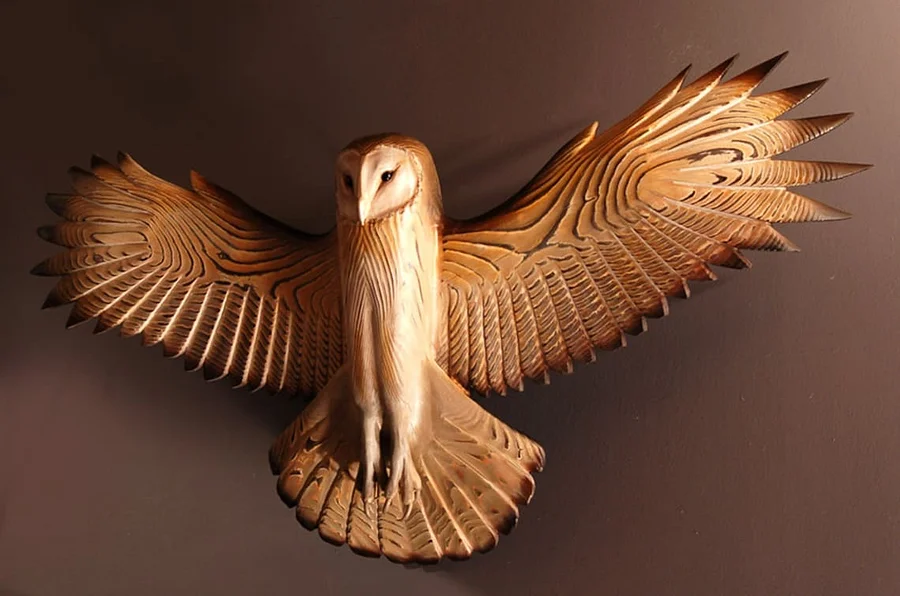 Handcrafted by the artist in his studio in Rochester, New York.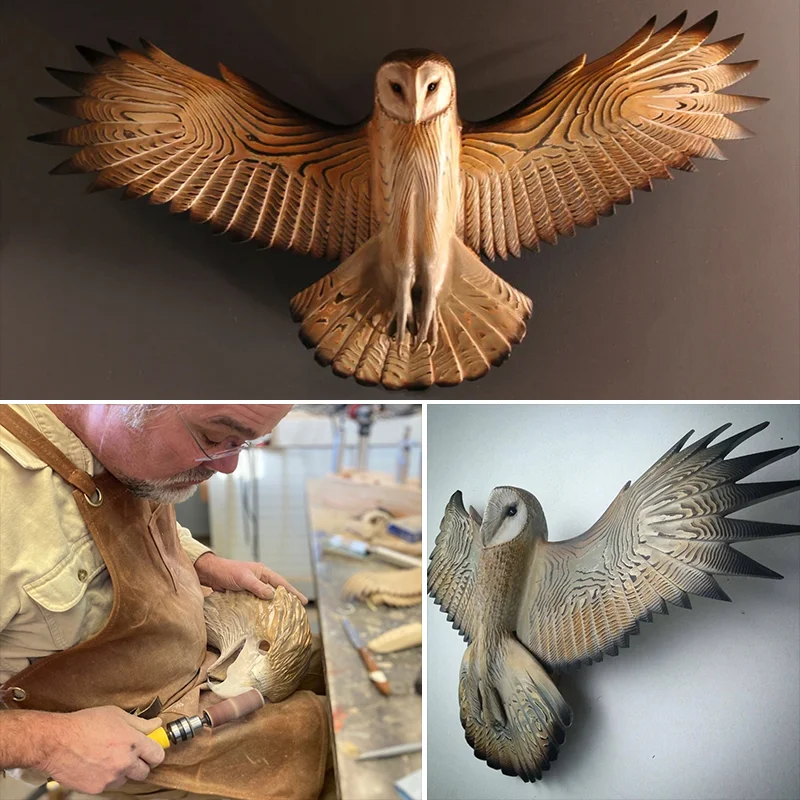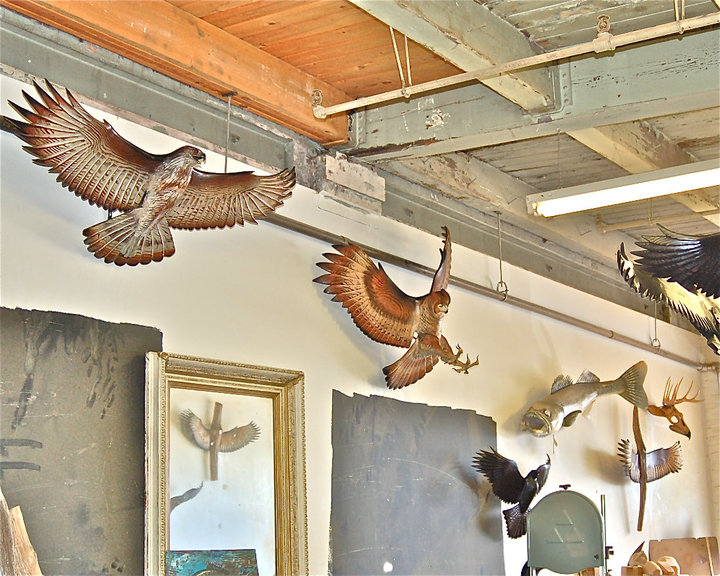 I only use high quality, environmentally friendly materials so the sculptures are very stable and will not crack over time. Traditionally finished with shellac, stains and painted with acrylic paints. After protected with 3 layers of varnish, this process protects your carving against UV rays, moisture, dust and requires no special maintenance. It easily hangs on the wall, just with a small finishing nail.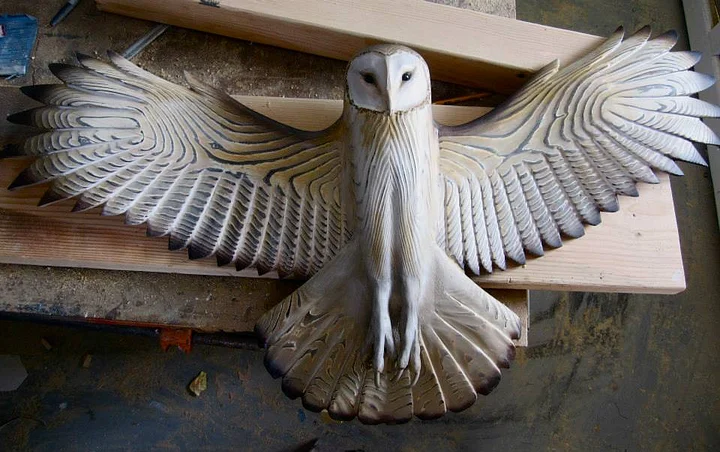 The size is 30 W x 16 H x 3.5 D, it's a nice statement piece alone or can easily be grouped with other pieces on a gallery wall.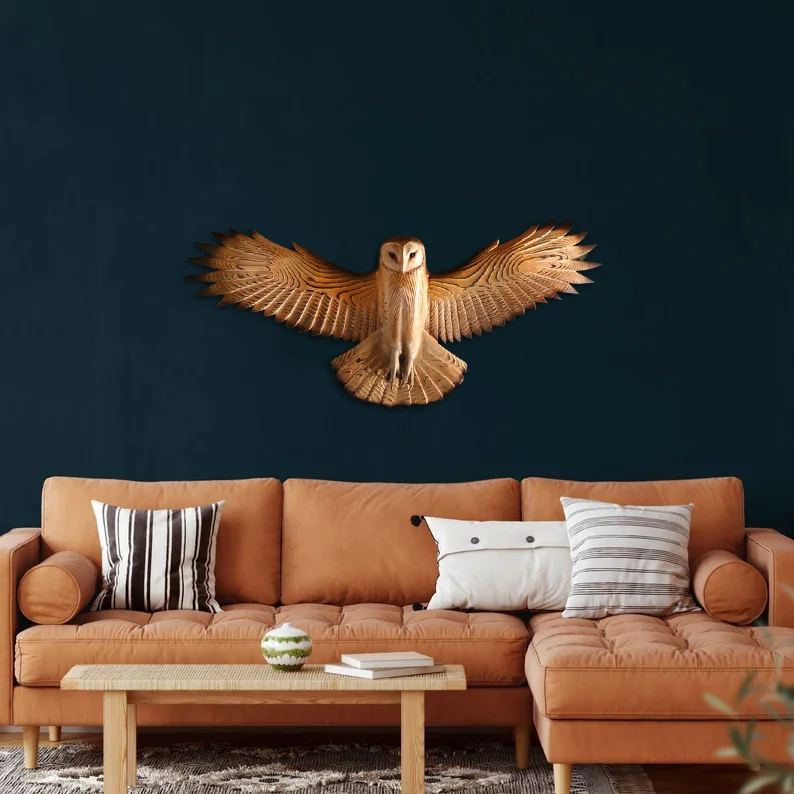 The Barn Owl is a medium sized, long-legged owl with a heart-shaped face. It hunts in dark corners of farm and city buildings. It is a nocturnal hunter that preys on rats and mice.