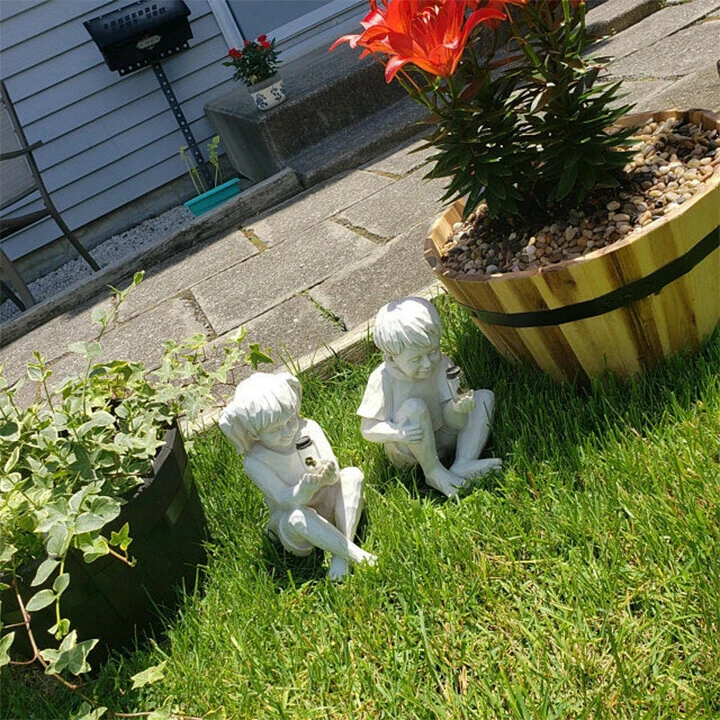 Bring back memories of childhood fun with a Kid with Solar Fireflies Garden Statue. They are very innocent looking with a look of wonder in their eye.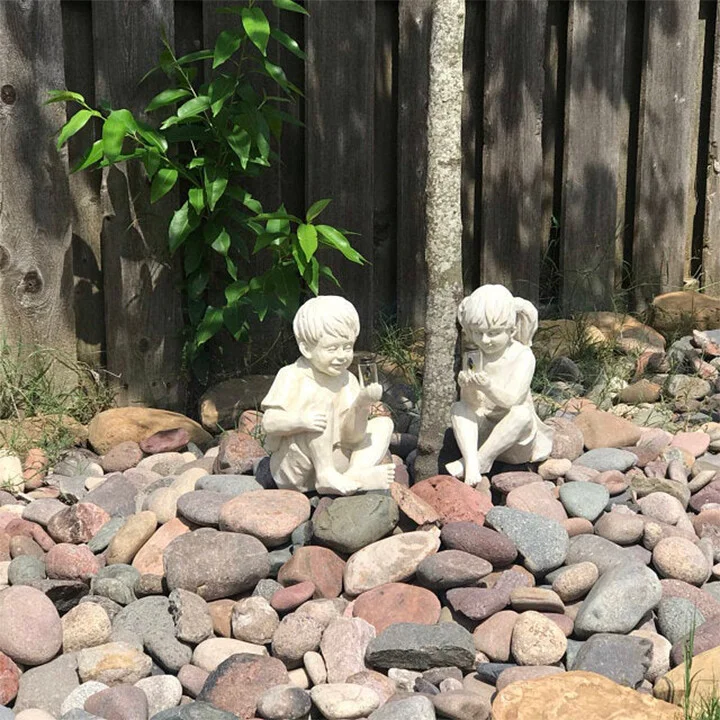 Charming statue looks great by day and at night in any garden.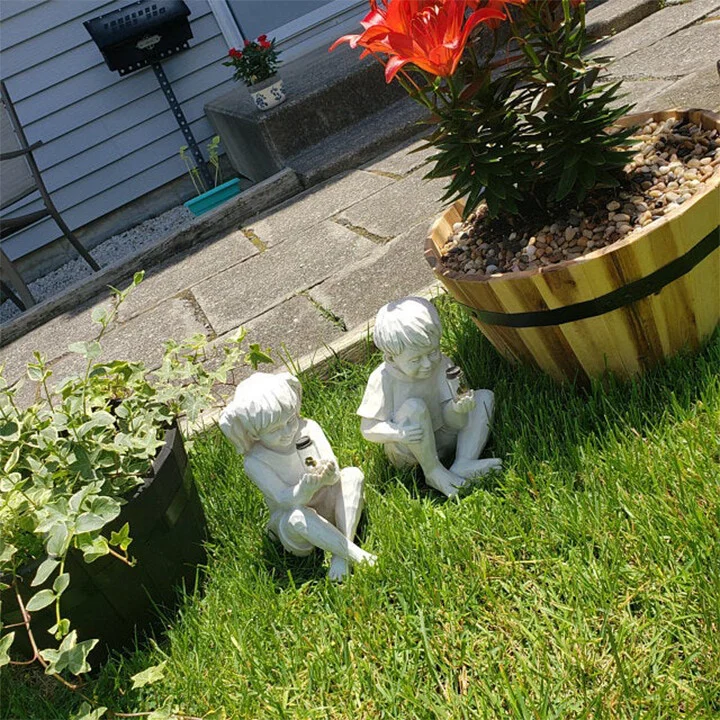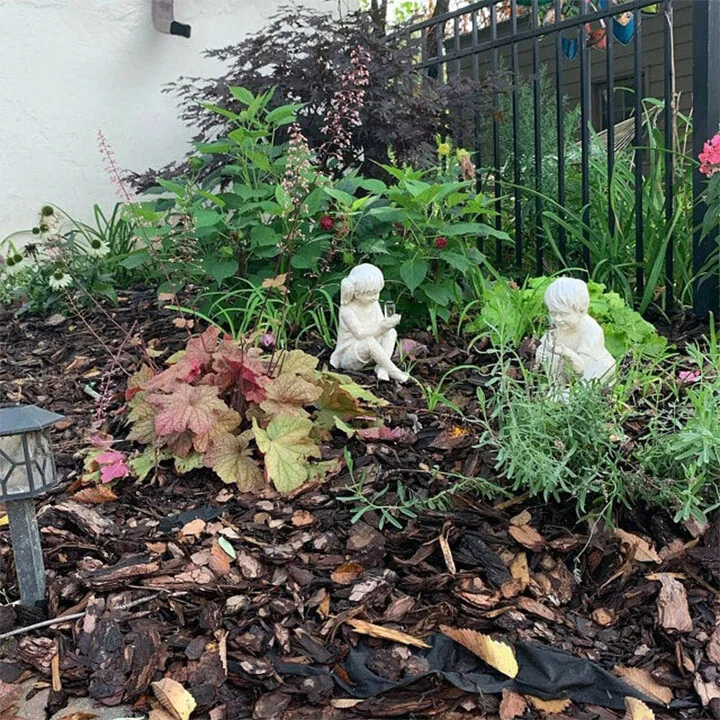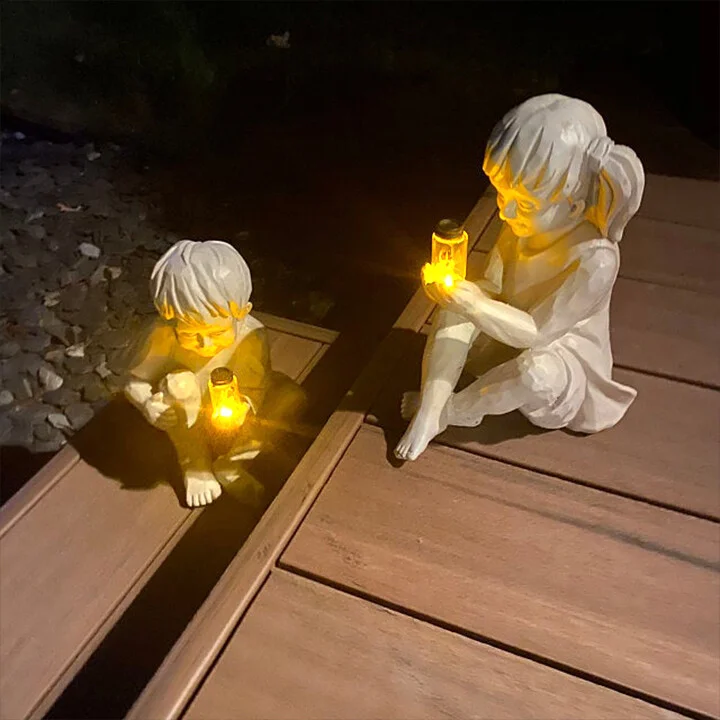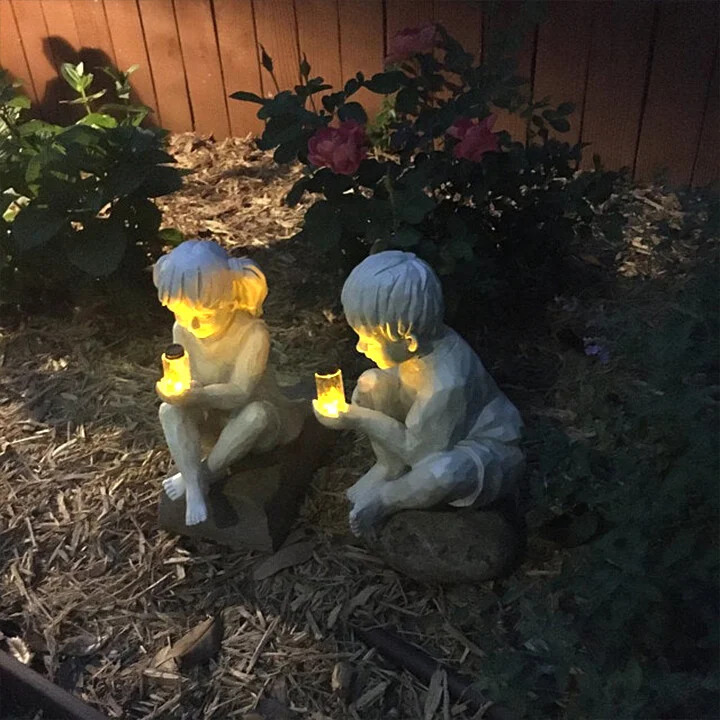 Child holds a clear glass jar with a firefly inside it.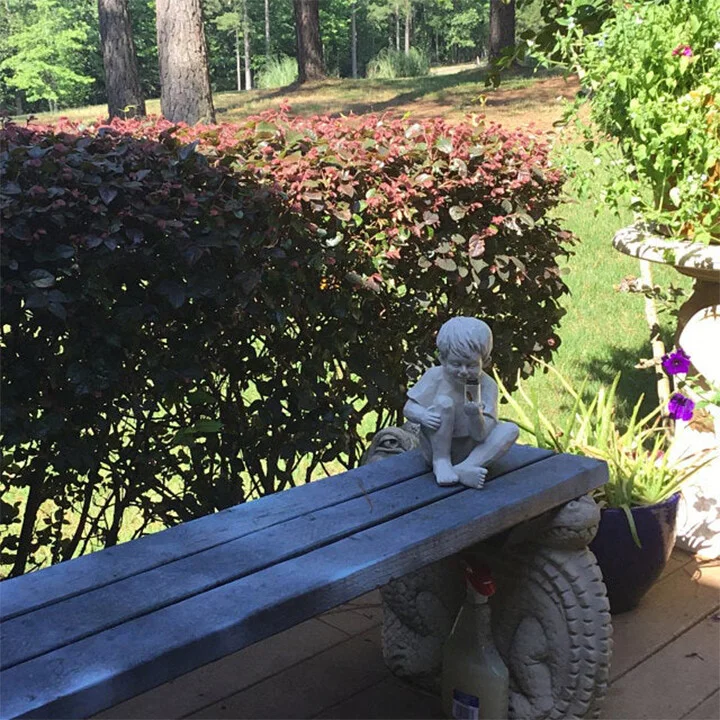 The firefly lights up using the power of the sun collected by a solar panel on the statue.
Product Specifications
Made from:
Cold cast ceramic
Measurements:
Boy, 7-1/2" dia. x 9-1/2"H
Girl, 5-1/2"W x 8"D x 9-1/2"H