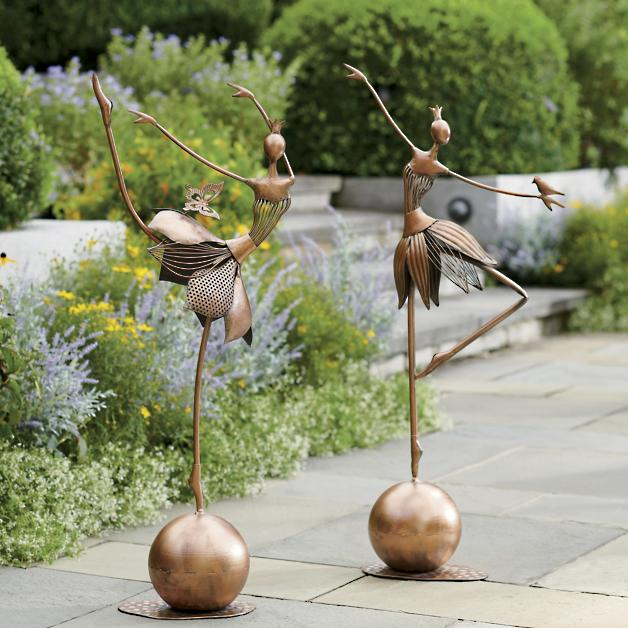 Enchanting Allure: Dancing Garden Girls is where you reconnect with the beauty of your youth, a place where every figurine embodies the essence of a character from a fairy tale, radiating youthful energy and irresistible charm.
Garden Decoration: Placing these garden figurines in flower beds, on lawns, or in courtyards creates a captivating garden landscape that beautifully complements flowers and green plants. They seem to dance in the gentle breeze, adding a delightful and romantic atmosphere to your garden.
Living Room Accent: Not limited to outdoor spaces, these captivating garden figurines are also perfect for decorating your living room. Whether displayed on bookshelves, by the fireplace, or on coffee tables, they infuse your living space with elegance and artistic flair.
Own Dancing Garden Girls now and let them dance in your garden or living room!