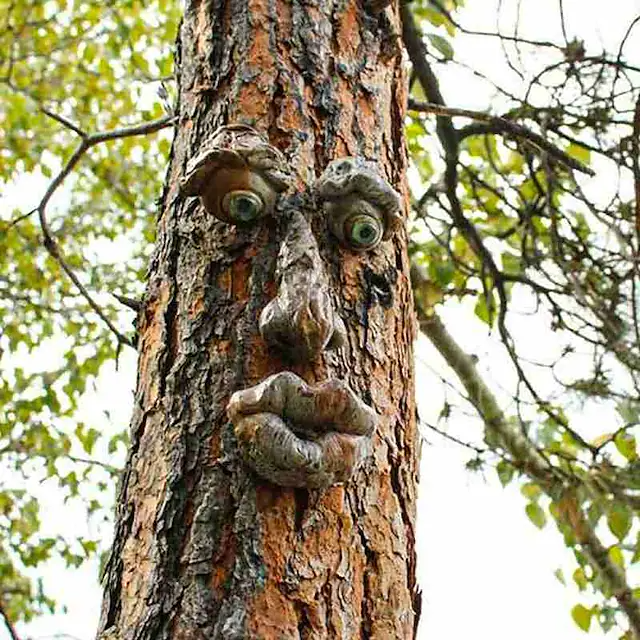 Description:
1.Interesting garden decoration:
The old mans tree face is made of finely carved resin with an interesting smile.
Decorating any yard or garden is a very interesting decoration.
2. Surprisingly:
Our funny old man seems to show his eyes from the bark or wood.
3. Realistic shape:
The hug of the old man tree has realistic shapes, craftsmanship, natural colors and textures, making the 3D works come alive.
4. Life given to trees:
Decorate the exterior with the face of the tree, it is easy to see every tree in the life of the individual. The face of the tree sculpture will make your life full of joy.
5. Easy to install and use.
specification:
Style: Old man tree face
Material: Resin
Suitable for: bark decoration
Packing list: 1 * Outdoor interesting old man tree