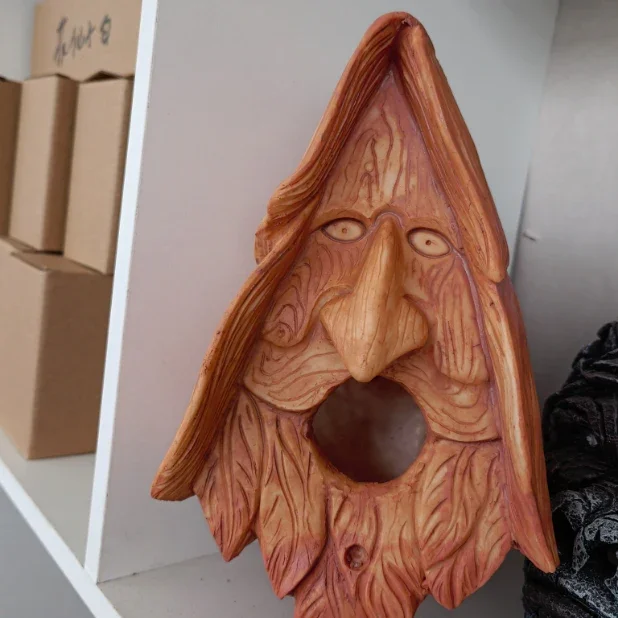 🦜🐦🐿The Ancient Tree Elf Birdhouse gives your favorite critter a safe and comfortable home.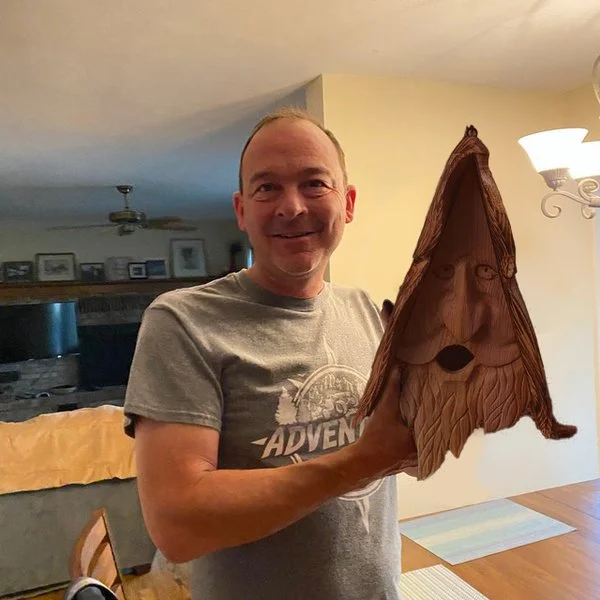 [🏠You can give small animals a happy home] In addition to the cute little birds, some little wrens and squirrels can make a home here because it is 10 inches tall, 4.5 inches deep, and 5.5 inches wide. It has a 1 1/4 to 1 1/2 hole in its beak, giving the critters plenty of room to move around.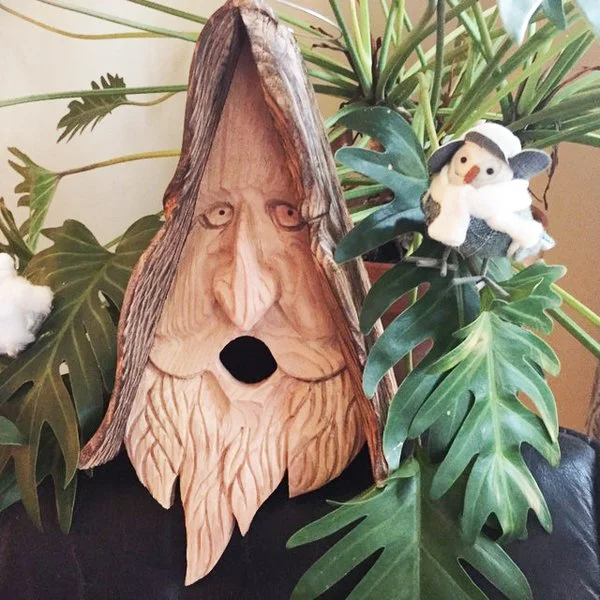 [👐The Ancient Tree Elf Birdhouse is easy to install] The bottoms are removable to let you clean them out as needed. The back is completely flat for ease of mounting on a post if that is your choice for hanging but, it does have a wire hanger on the top.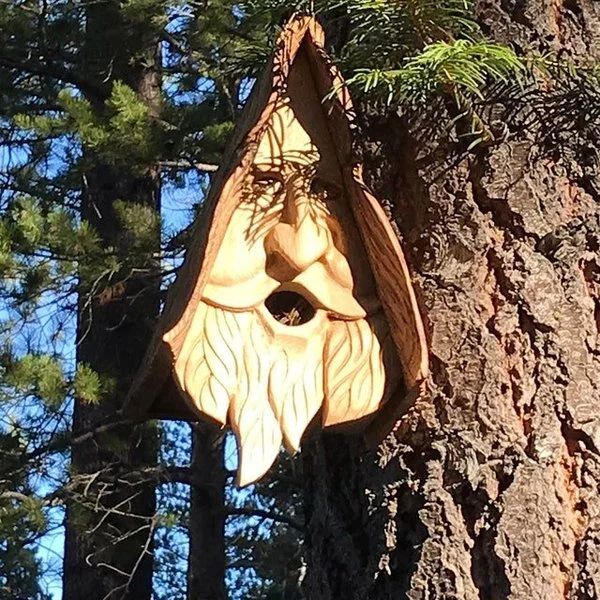 [🤗After the accumulation of time to bring you a different surprise]I have carved hair on these birdhouses to give him an even more personality. The Ancient Tree Elf Birdhouse will give you many years of fun and doesn't require any sealer. It will age into a beautiful gray color.
Highlights
Handmade
Materials: Glue, Screws, Cup hooks, Staples, Cedar