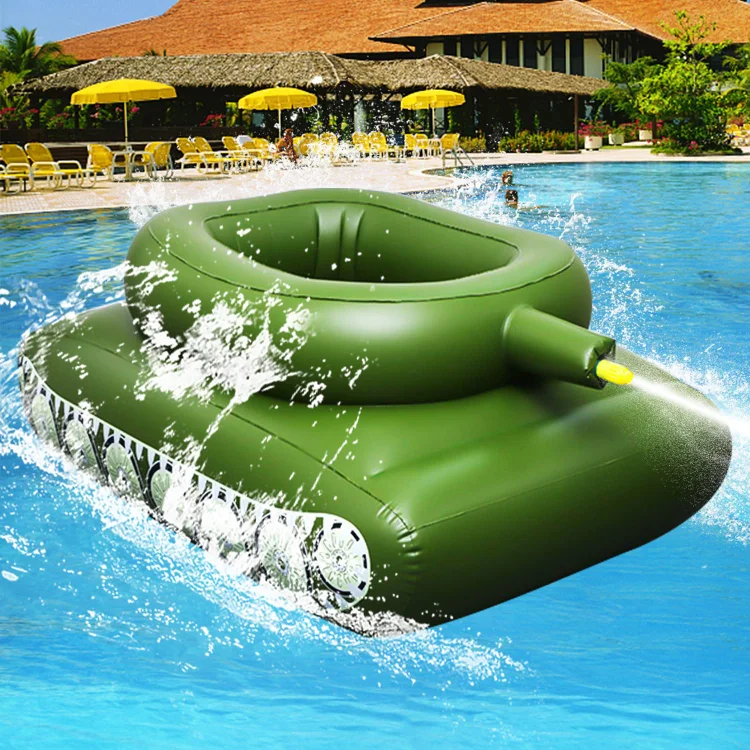 If you own it this summer, you will be the Ruler of the pool. Trust me, all your neighbor friends will be jealous when they see this in your pool!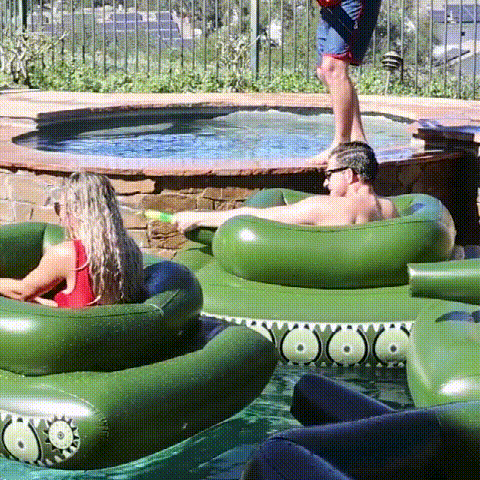 Product Description:
The First Inflatable Pool Tank With an Inbuilt Water Cannon
The Inflatable Tank outdoor water toy is the first ever inflatable tank with an inbuilt water cannon. Simply insert the pump action squirt gun before you blow up the inflatable toy, and you're good to go.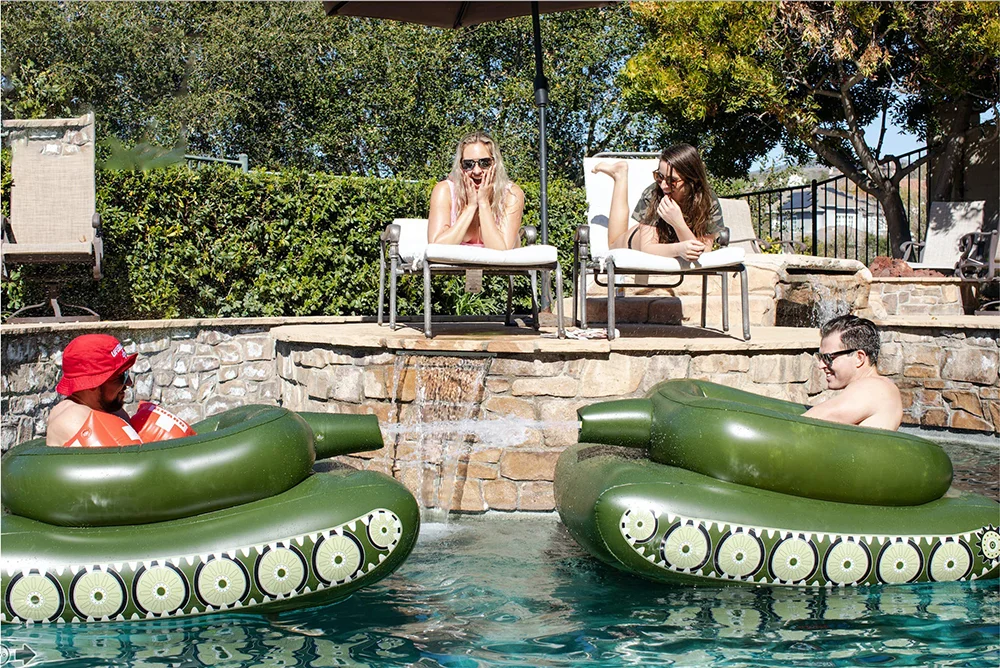 Only The Best
Unlike inferior water toys, the Inflatable Tank premium pool float is made from the highest grade rupture-resistant vinyl. We researched common complaints about other pool floats and carefully crafted one of the best pool toys on the market. With meticulous craftsmanship and an unwavering commitment to fun for all ages, the Inflatable Tank giant pool float is second to none.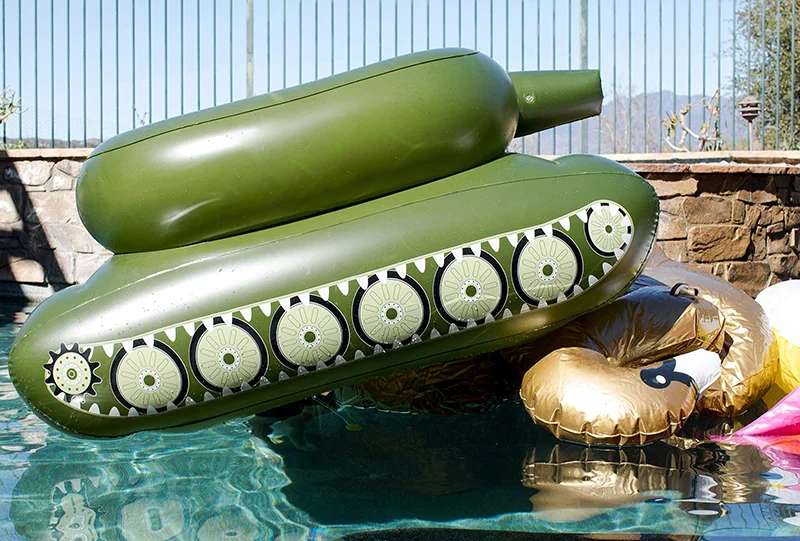 Pool Patrol Like a Pro
Here's what makes our pool and beach toys special:
For everyone: not just for kids! For pool floats adult size fun can easily fit in, the Inflatable Tank is the answer.
Long range: the cannon in the Inflatable Tank water toy can blast up to 50 feet away.
Giant sized playtime: this summer toy is huge and measures 61" (155cm) x 44" (112cm) x 24" (61cm).
Fun everywhere: whether you're enjoying it as a lake toy, at the beach or at home, our pool toys for teens and adults can be easily inflated to go wherever the adventure takes you.
Greater control: this teens, adults and kids pool toy can be paddled with your feet, while your hands remain free to blast the pump action water cannon.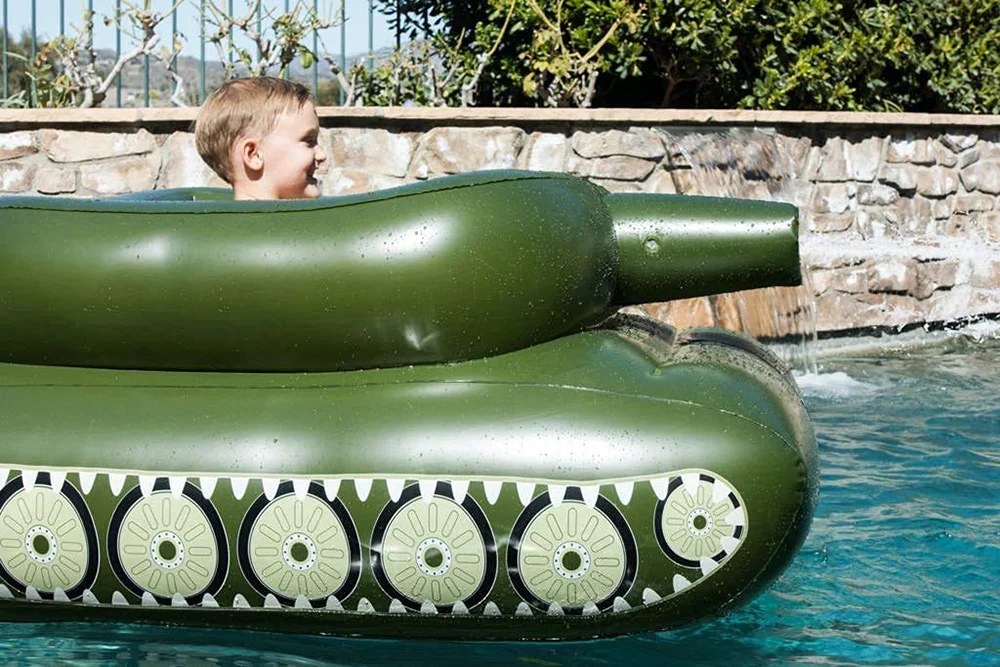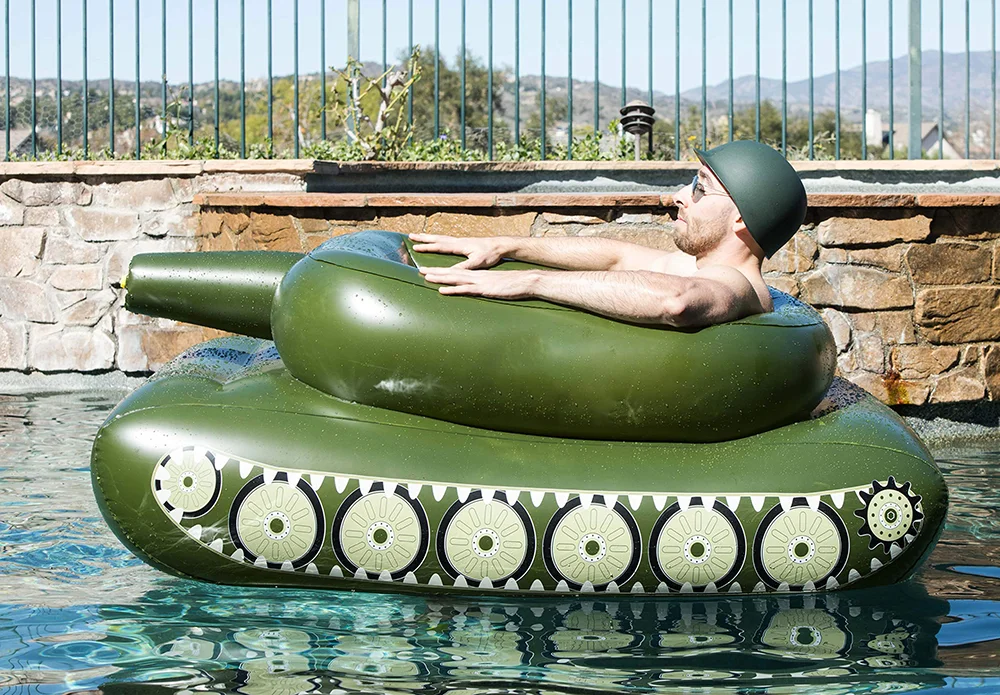 Non Stop Blasting
The Inflatable Tank pool toy comes with a clever pump action squirt gun. Simply pull back on the pool cannon to suck water into the squirt gun and then push forward to blast up to 50 feet away.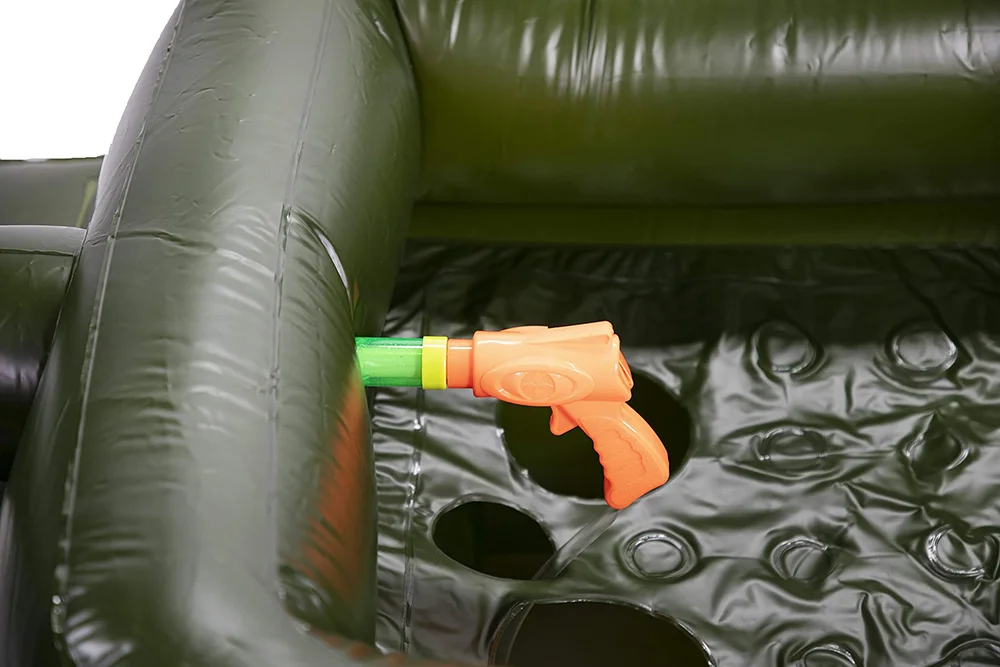 This is the finished product appearance of the product we just produced. This is a product that is very worth looking forward to. In terms of authenticity, please rest assured! We are absolutely true sellers!
FREQUENTLY ASKED QUESTIONS :
Question: What is the weight limit for adults?
Answer: We have seen the Pool tank hold over 300 pounds in the pool.
Question: How well does this work in a lazy river, just floating around blasting random people with the water cannon.
Answer: It would prob work well
Question: how's the maneuverability on this tank?
Answer: The maneuverability is better than any land tank in the world. It can turn on a dime and move as fast as you can kick your legs. Forward, backward, side-to-side. You will be able to navigate the pool like a true admiral.
Question: is it okay in a public pool?
Answer: Though the pool tank is permitted in a public pool. Be ready to have pool goers gasp in fear in the shear presence of this battle ready water machine. You will easily be the most dominate force in the water.
Question: Does this come with an air-pump?
Answer: No, there is no air pump included.

We have inflated the Pool tank by mouth (not recommended), gas station air pump (works well), and by plug-in air pump (the best).
Question: Is there a place to tie a rope to it?
Answer: There are no designated rope tie downs on the tank.
Question: How many kids can this tank run over?
Question: Are there pedals underneath?
Answer: There are not pedals but there are holes for your legs where you can use your feet to maneuver through the water. The inflatable itself is very easy to navigate around the water. It moves very easily both for kids and adults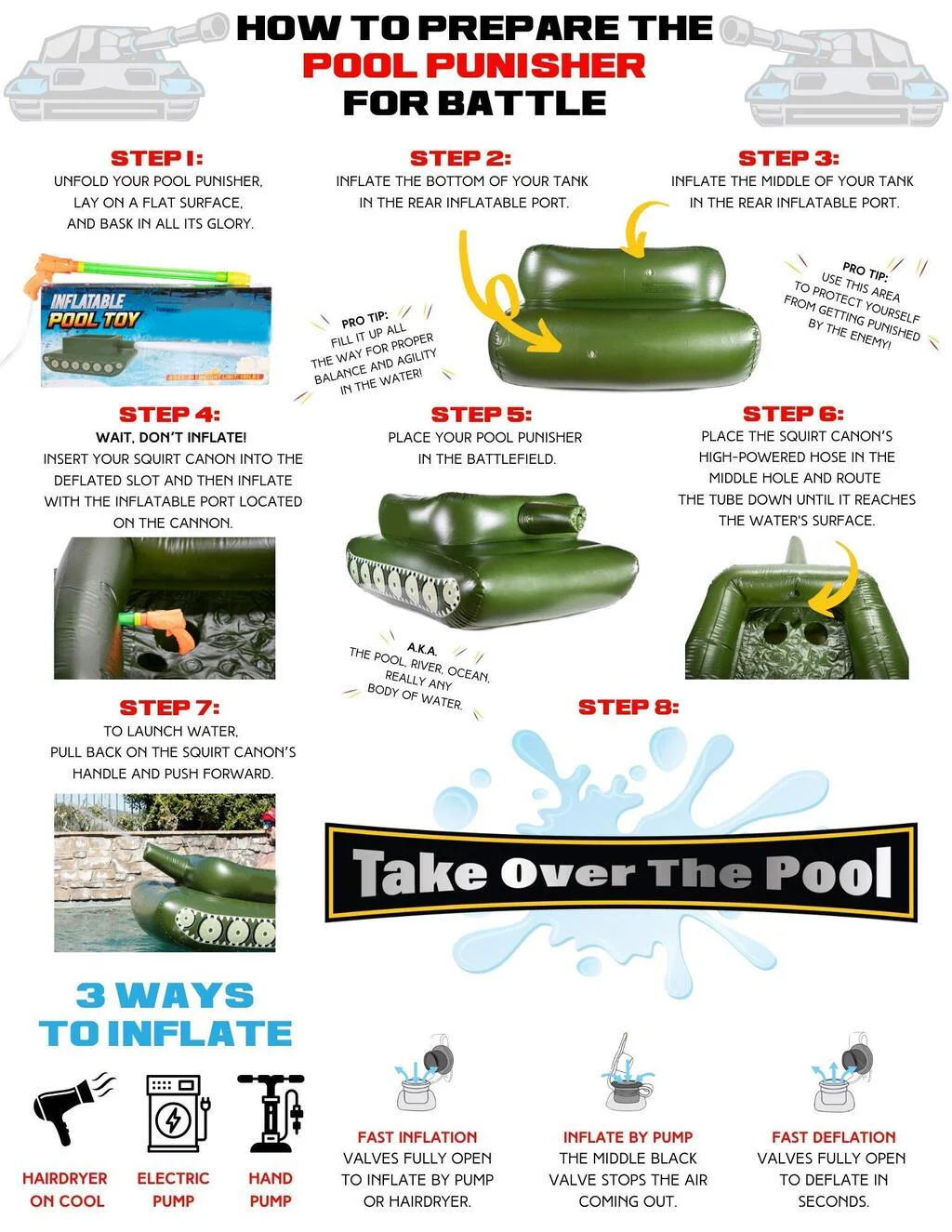 Product Details:
M: 43 × 33 × 20 inches, Suitable for under 110lb.
L: 61 × 44 × 25 inches, Suitable for under 2200lb.