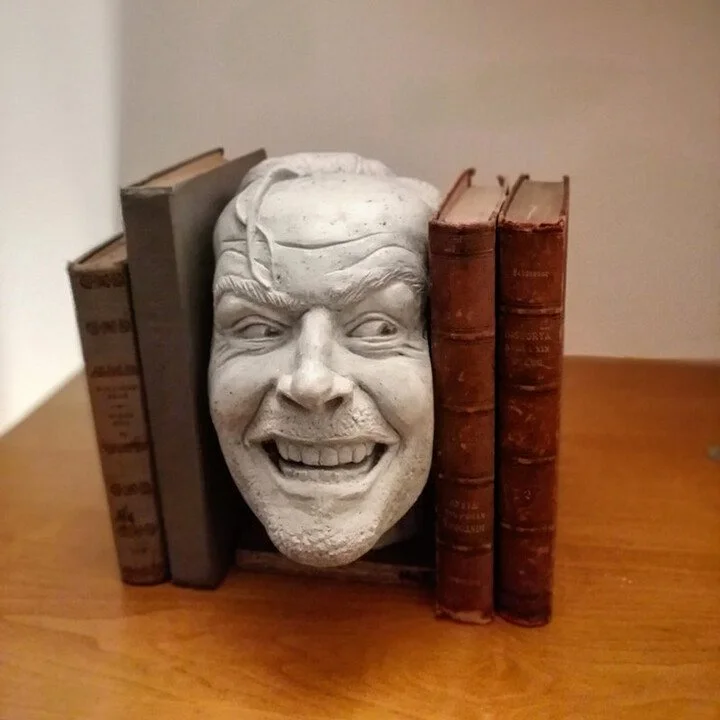 You need to see this to believe it - an absolute must-have item for any Fans. Very, very creative as decoration in a bookshelf. The head is surprisingly heavy and looks sooooo realistic!!!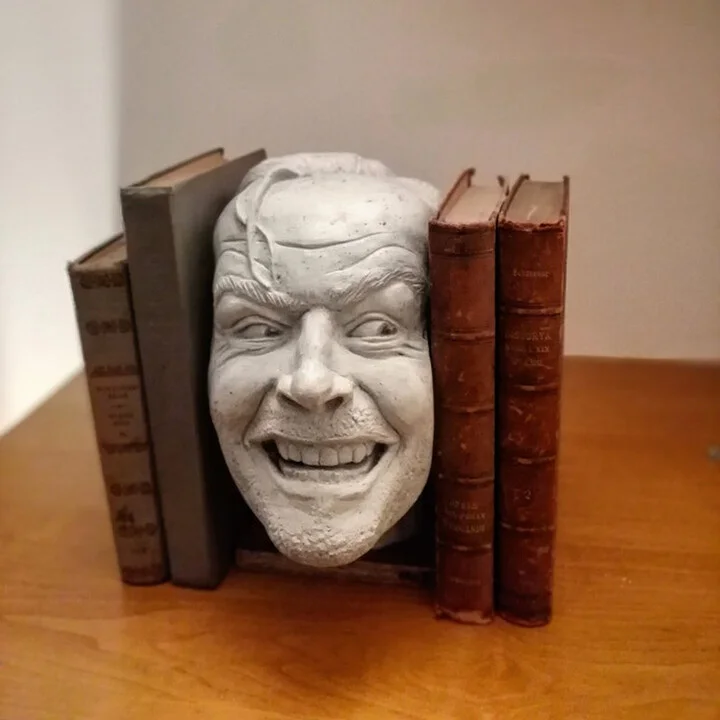 How would you like this staring out at you from your book shelf???🤔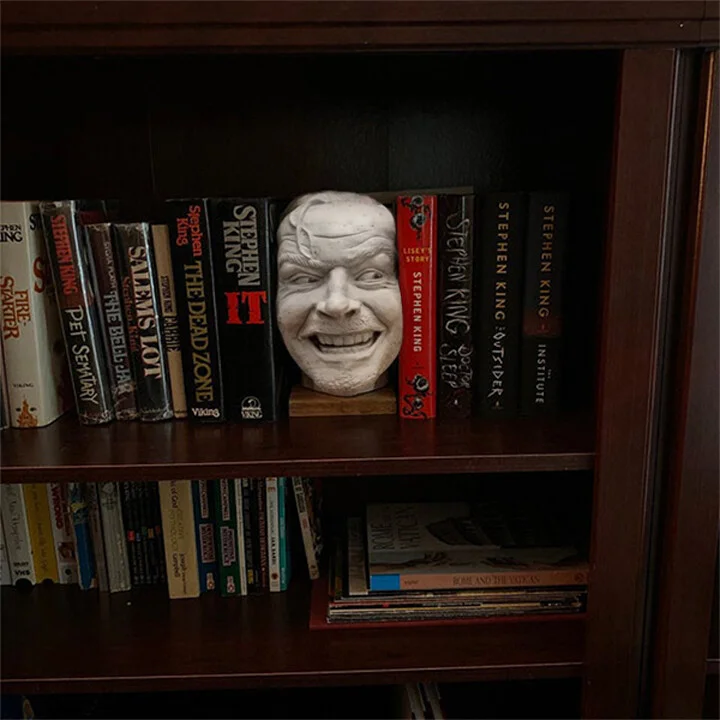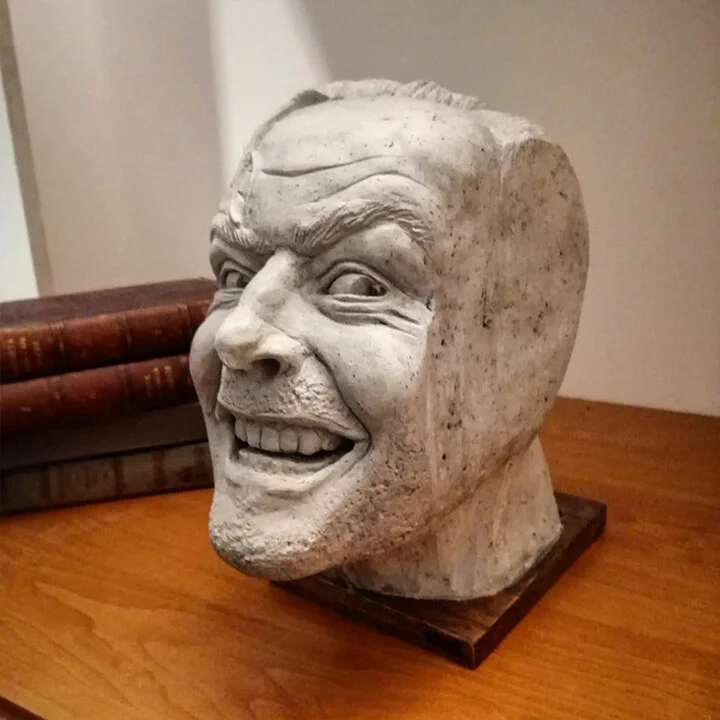 Materials: Clay, resin
Height: 18 centimeters
Width: 11 centimeters
Depth: 11centimeters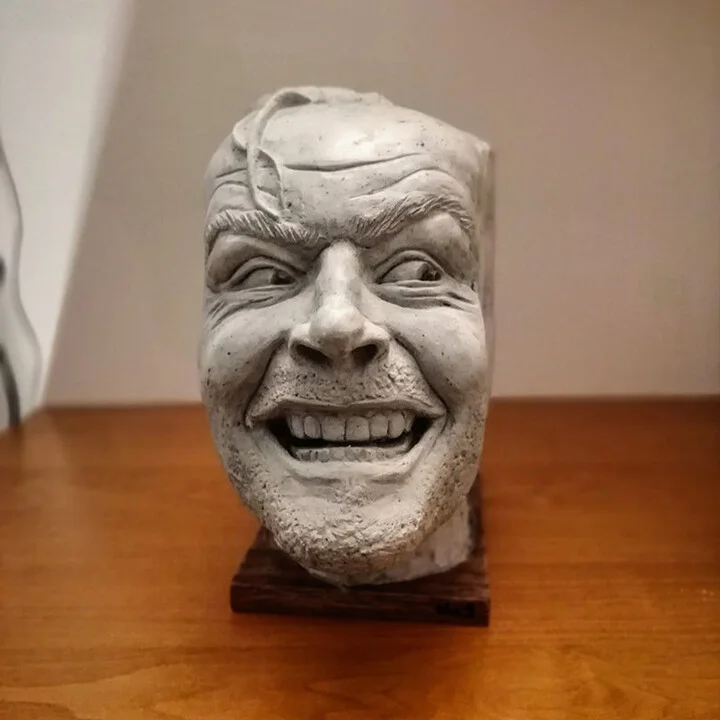 "Here's Johnny"
Whether it is indoors or outdoors, or in the office, this is a perfect decoration. I bet you will love it.