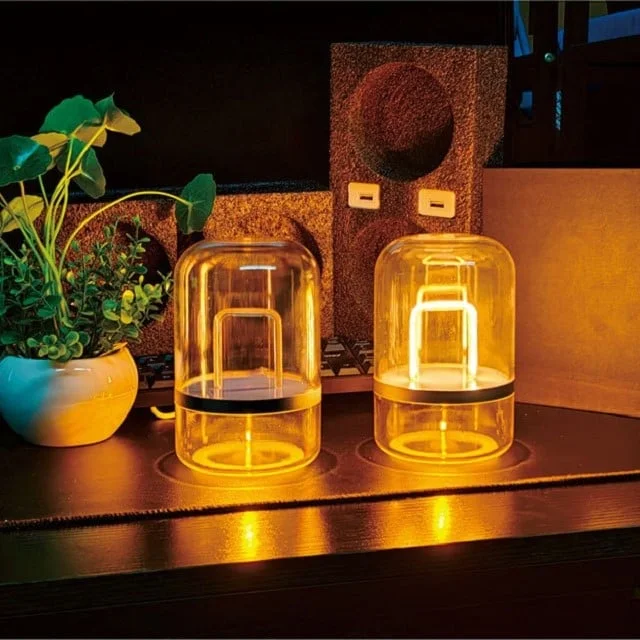 This Linked Lamp is a product that allows you to touch the lamp and let it know that you care about your loved ones even when you are far away, and you can feel each other's signs with a warm light.
We will guide you as a quiet communication tool that goes beyond conversation, and as a perfect product for couples who are approaching Christmas.
A Linked Lamp that feels connected even when separated. As soon as I touch this light in a group of two, his auxiliary light in the distance will light up. Noticed that as soon as he touched my auxiliary light came on. No matter where in the world, two people can be together beyond distance and space.
When you miss each other, you don't need words to feel each other. A far more pleasant greeting than a phone call.
If you press and hold for 5 seconds, it will turn into a blinking mode, which can be used as a secret signal. This can also be used to communicate when something goes wrong.
Scenes To Be Used
Tap when you get home. Can light up to convey "I'm back".
It can be used when calling or when you wake up, and it can also be used on the original signature decided by two people. (Long press the product switch to enter the flashing state)
Children (primary school students) turn on the lights after returning home from school, and parents can receive the signal that their children are home even in the workplace.
The Linked Lamp can send a signal with just a touch, making it easy for even elderly people who are not good at using machines.
Can grasp the situation of the workplace, home, and parents and children who live far away.
It's a great product to bring people closer to each other, whether it's your family, your partner, your friends or your children. It's the perfect gift for Christmas, Valentine's Day, Mother's Day, birthdays, wedding anniversaries.
Use Guide
This product adopts graffiti WIFI design, the two lights need to be used together, and network pairing is required before use.
Initialization settings (choose one of the following):
1) After power on, power off three times in a row; enter the breathing state, that is, the initialization is successful.
2) Within 10S of power-on, touch 6 times in a row to enter the distribution network mode, namely: off-on-off-on-off-on, enter the breathing state, that is, the initialization is successful.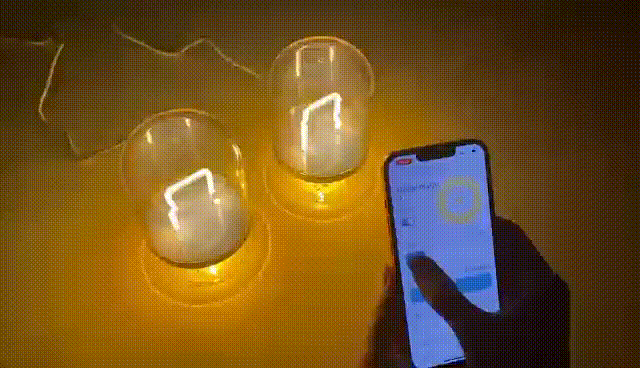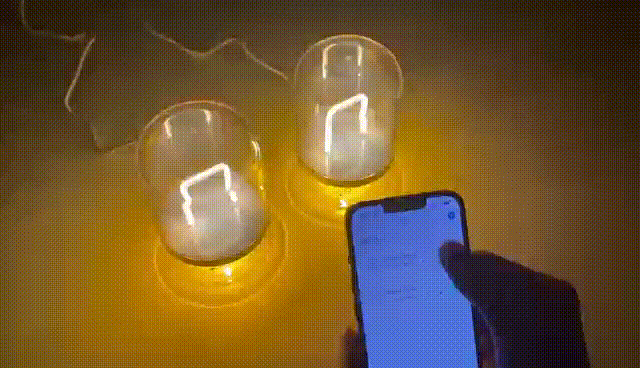 Specification
Product Size: 90*H140mm
Charger: 100-240VAC / 5VDC 1A
Color: Clear silver
Upper Light Source: filament L135mm /2200K/3V/300mA
Lower Optical Source: SMD2835/0.2W/1800K
Material: high transparent PC+ AL
Size: 245*180*125mm/9.65*7.09*4.92in
※ Wi-Fi is required to use this product.
Package 
Linked Lamp+USB+Instruction Manuals