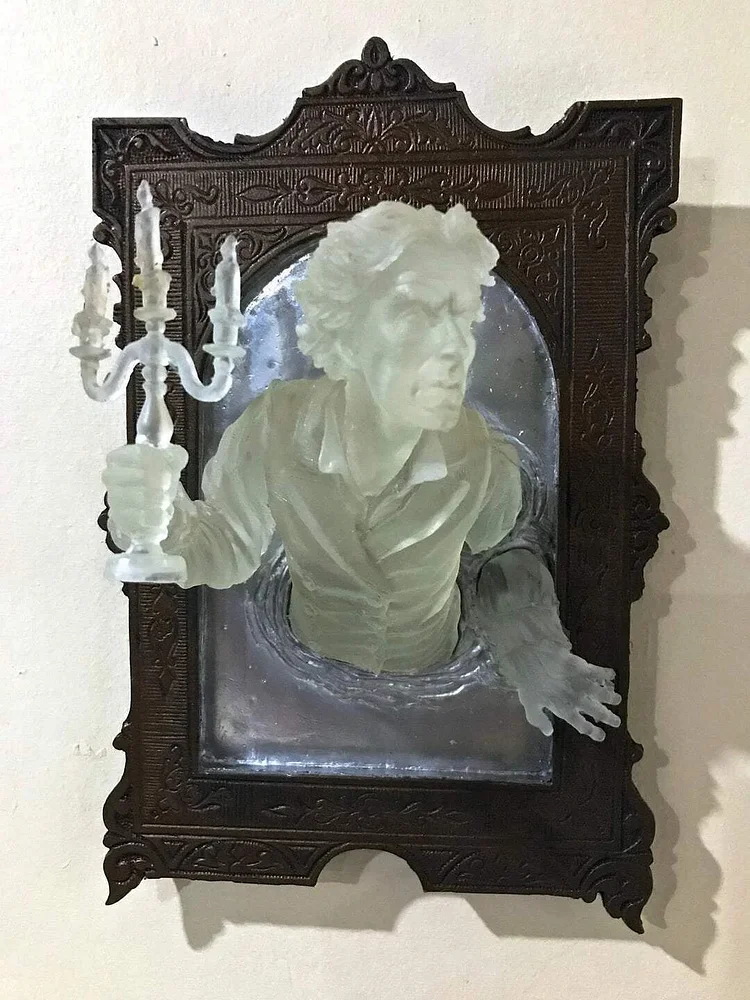 Luminous Ghost In The Mirror Wall Plaque Home Decoration Accessories Resin Home Accessories


Features:
💖Luminous sculpture:Both of these sculptures can glow in the dark, and as the light goes out, another dimension is added, the ghost of the gentleman in the mirror, and the glow in the dark. Home decoration sculpture of a ghost emerging from an antique mirror cast in resin, Perfect for the gallery wall in the front hall.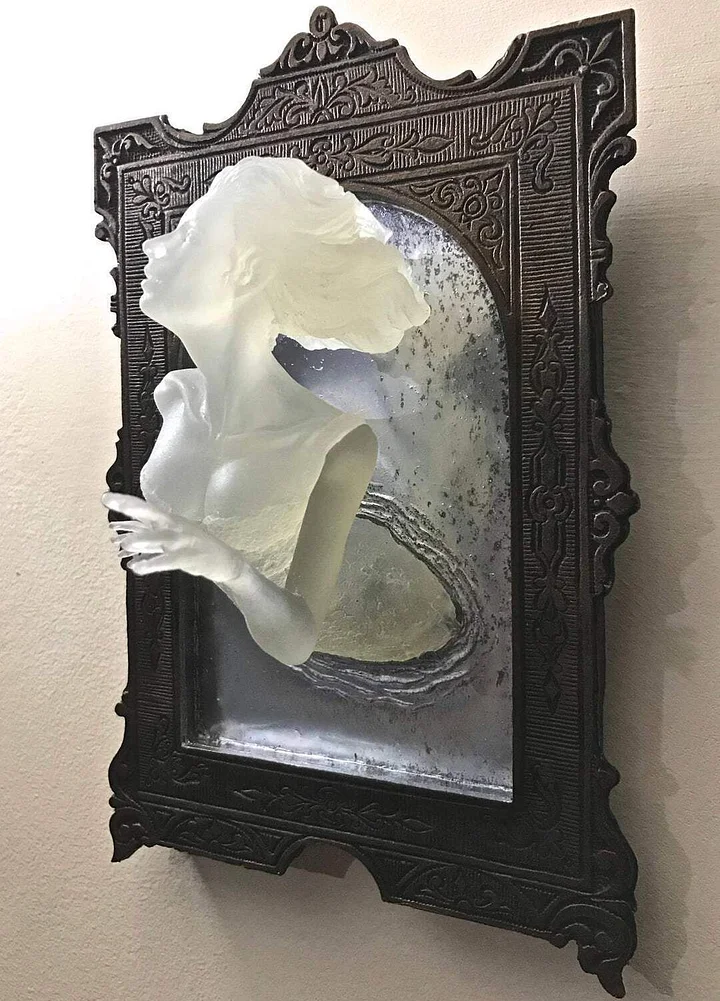 💖Exquisite sculpture:The glow in the dark 3D ghost mirror sculpture is made from hand-painted translucent resin along with an antique mirror frame, the sculpture depicts an old ghost, and is easily hung onto any wall using the brass hanger on the back. In total the creepy ghost mirror sculpture measures 13 inches tall x 8.5 inches wide.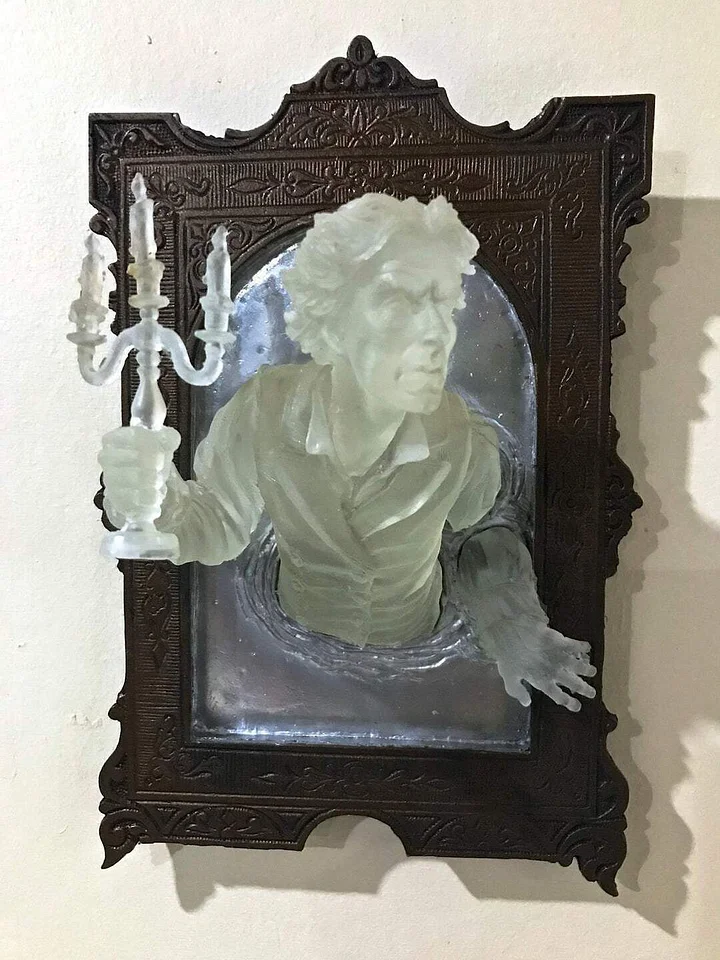 💖Glows in the Dark Design:It designed two different versions of the wall mounted ghost mirrors, with his newest creation that glows in the dark, while his previous version did not. Both versions feature a lady in a dress poking her body out from the mirror while in a super creepy pose, while her hair flows backwards as if she's just popped out of the mirror quite quickly and creepily.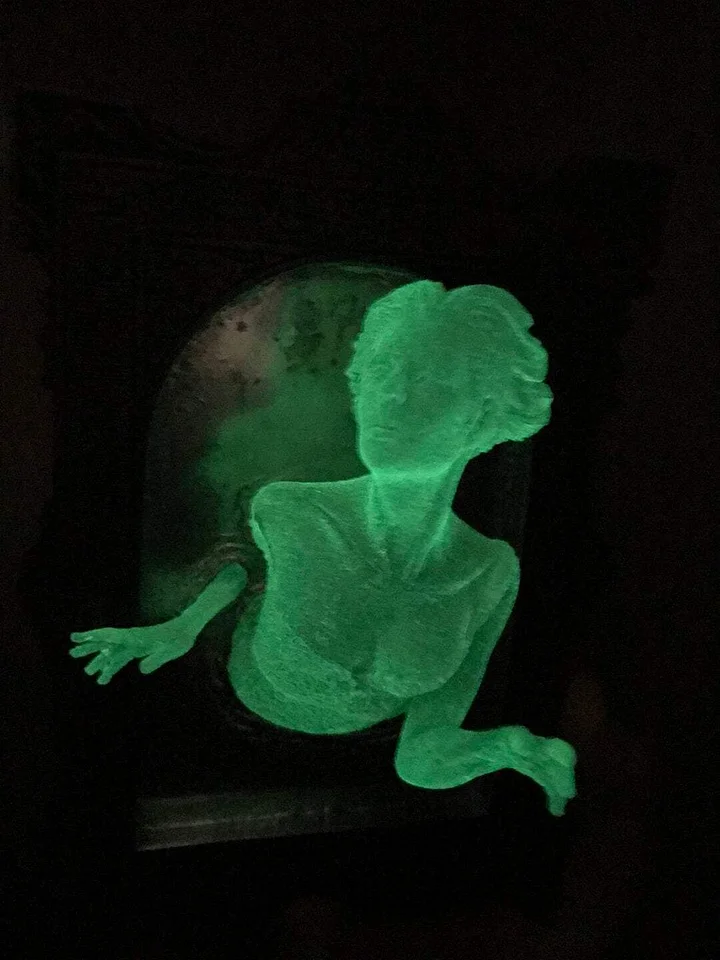 💖For Someone:There are two types of people in this world. There are those that like the idea of ghosts, and love the feeling of being scared and watching horror movies, and there are those that dread anything scary and won't even watch movies rated PG-13 in fear of something scary happening. Well, someone's now creating these super creepy wall plaques that are most likely made for the former group of people.


Specification:
Item No:Ghost in the Mirror Wall Plaque Wall Sculpture
Material:Cast In A Translucent Resin, Hand Painted With A Brass Hanger On The Back.
Size:18cm*7cm*6cm
Package Includes:1PC Wall Sculptures
Attention:
1.Please allow 0-2cm error due to manual measurement, thanks for understanding.
2.Due to the difference between different monitors, the picture may not reflect the actual color of the item. Please understand, thank you!
Why Do You Choose
A perfect addition to any alleged haunted house, old creepy house, an old mansion, a home, a Gothic revival home, a second empire home, or really any other creepy home design that needs a home-base and stomping grounds for a ghost! Just mount this sculpture above some creepy stairs, or right in your bedroom to give let your ghost feel right at home.