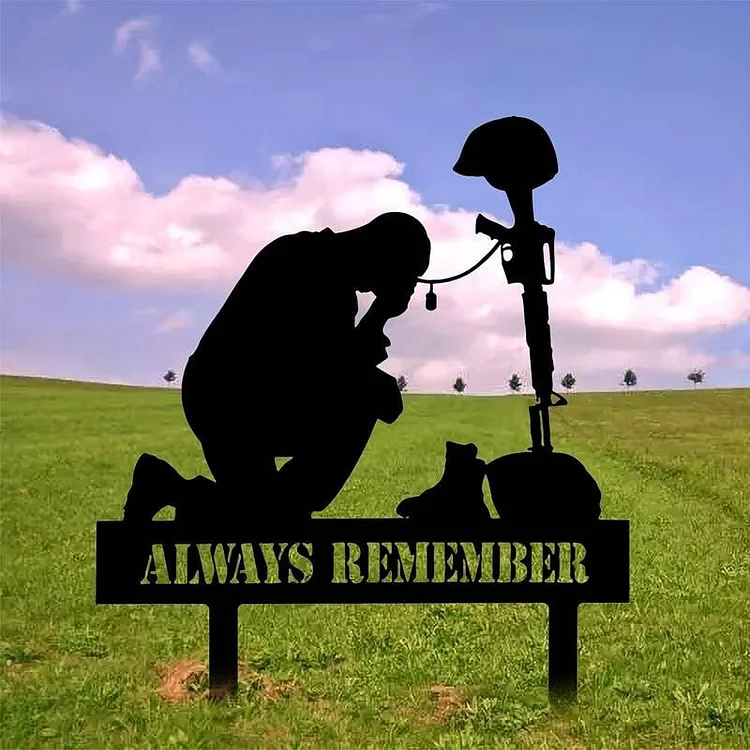 Thank those fallen soldiers who have made the ultimate sacrifice for our country. Proudly show your appreciation to all veterans by presenting or decorating this esteemed commemorative metal plaque to show your respect for this Memorial Day!
Show your support for our veterans and military more than one day a year with this fallen soldier yard stake. Featuring a kneeling soldier at the cross. What a beautiful way to show your support for your countries freedom!
🏡 Soldiers have sacrificed so much for their country, some are working, some are retired, and some are gone for good. With our products, you can enjoy and remember the soldiers in your yard.
Material: metal, in honor of active and retired soldiers!
Size: 30*30cm
- Made from 18-gauge steel.
- Laser cut for crisp, clean lines and a high-quality edge finish.
- Color: black
-Each metal sign is brushed to remove residue and then powder coated to prevent them from rusting in any condition and inside!
Alt