🌞This blue and yellow Sunflower and Hydrangea wreath done in the colors of the Countries that are suffering from war and misery can be hung on your front door to show your solidarity with This tragedy.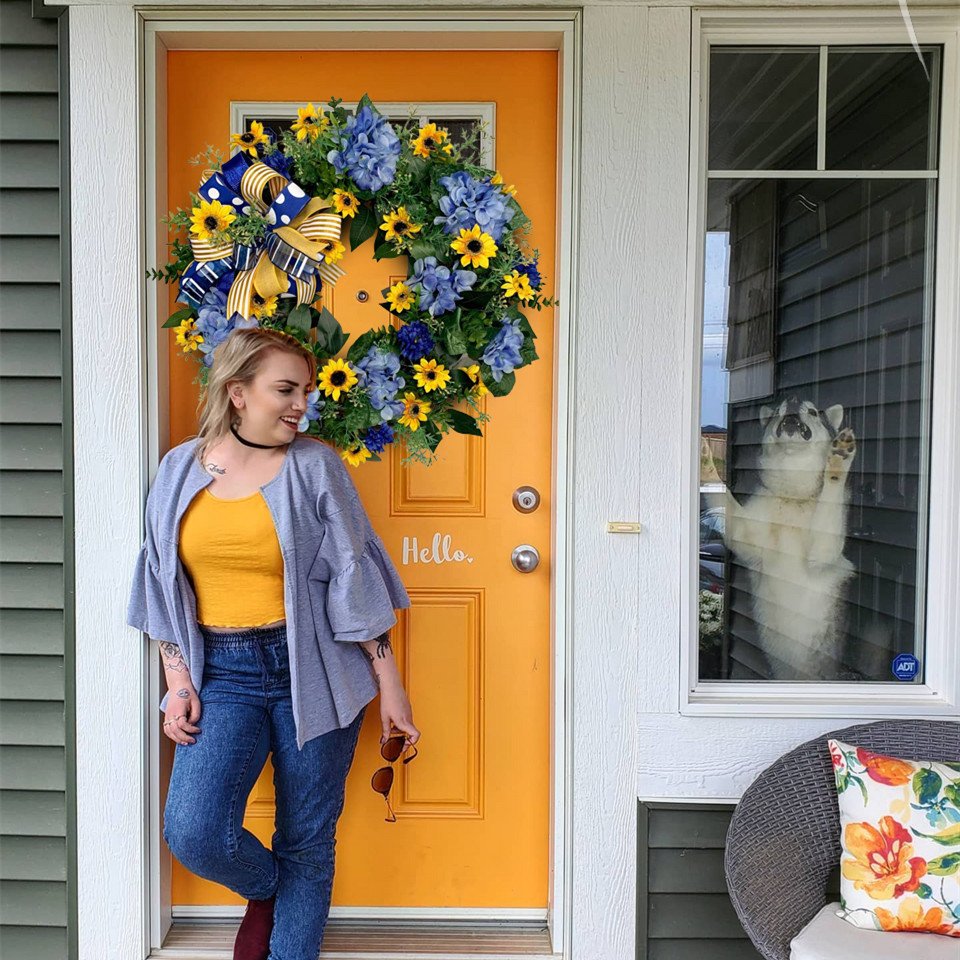 Express your support for everyone who has suffered from the war and participated in this tragic series of events. Pray for the people and countries at war
When I witnessed the cruelty of war, I realized the value of peace. I just hope to give those who are in the war a spiritual encouragement and sustenance.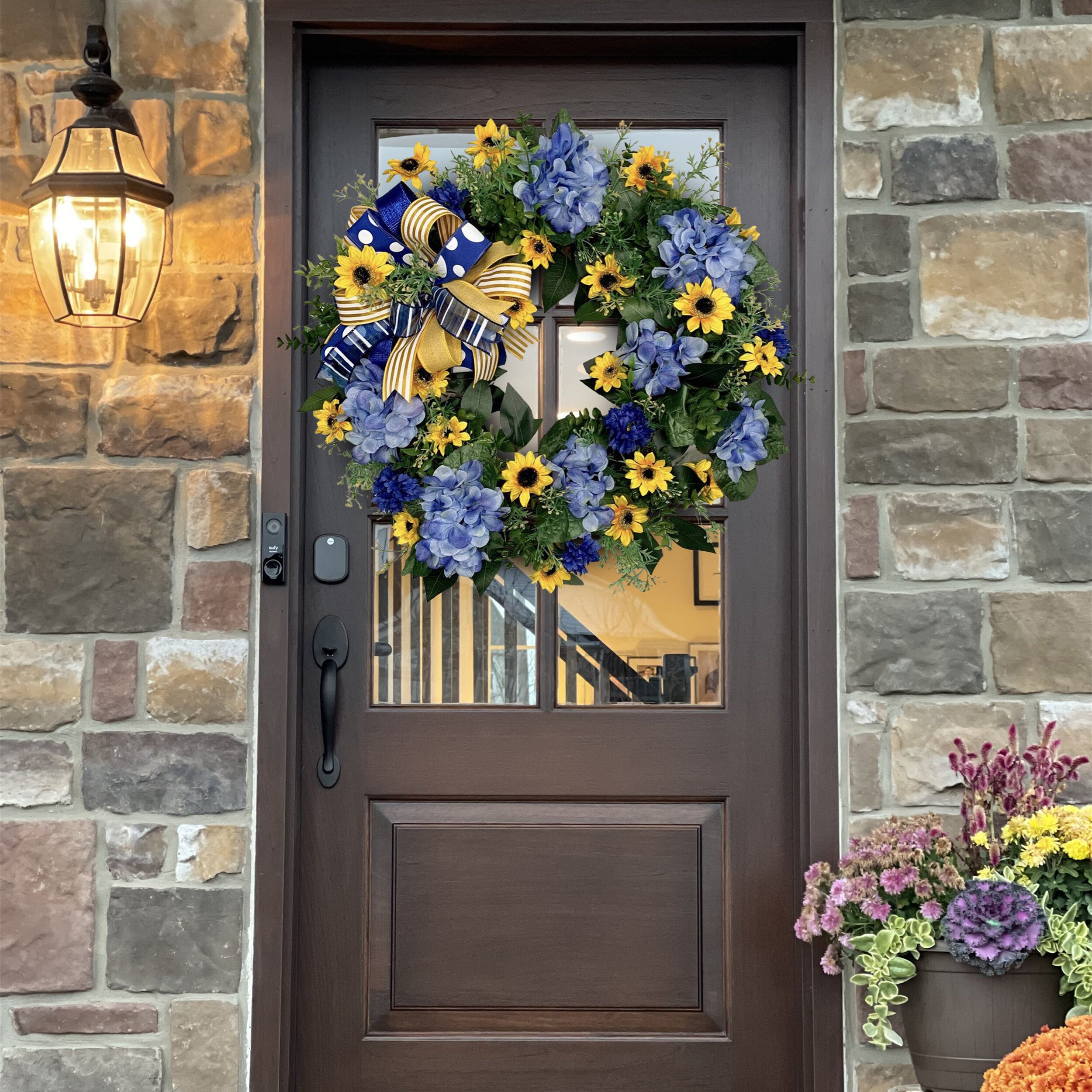 💙Pray for Peace. Prayer is just talking to God. You don't need to know big words, just talk to him. He does listen to those who are eager for help.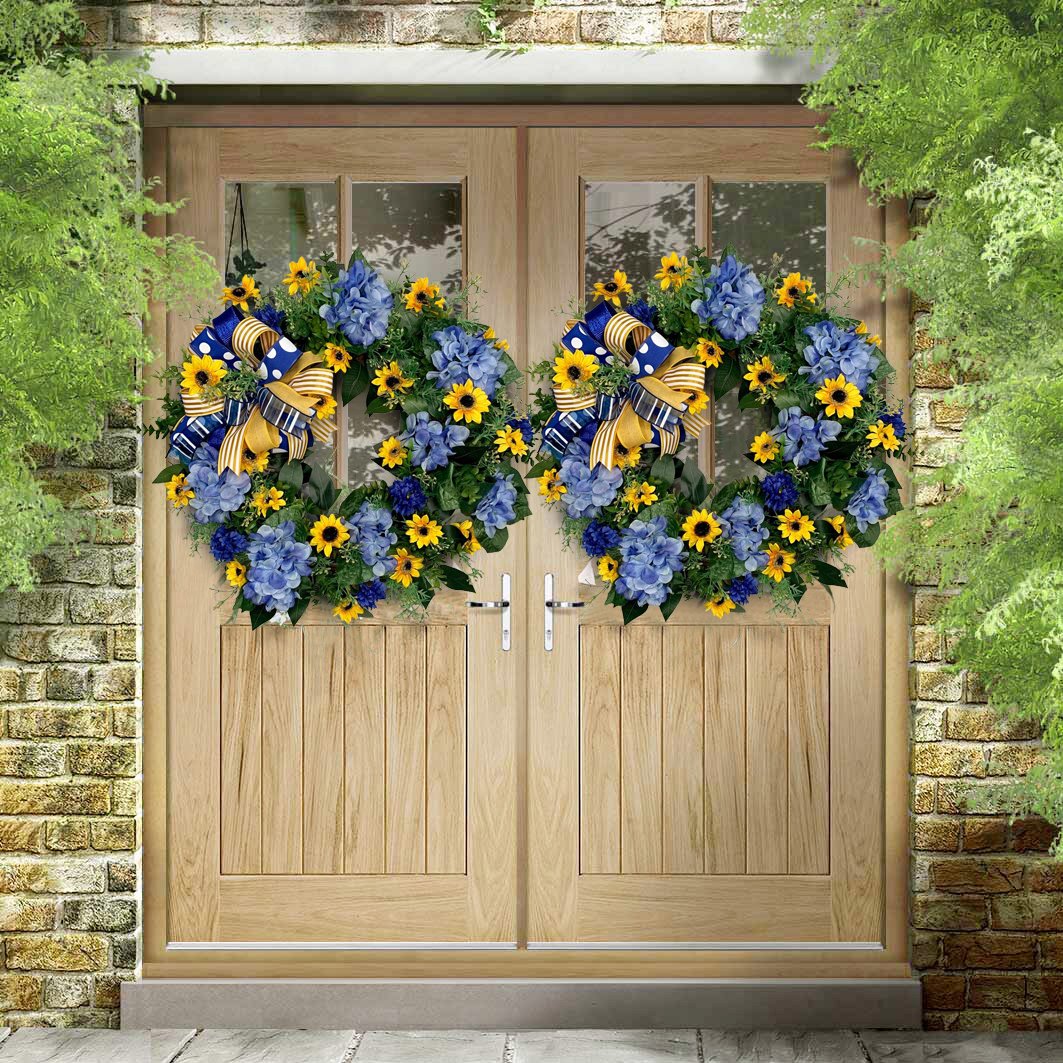 🎈Small sunflowers with blue hydrangeas and yellow and blue ribbon. This wreath is perfect to welcome spring and take you through the summer.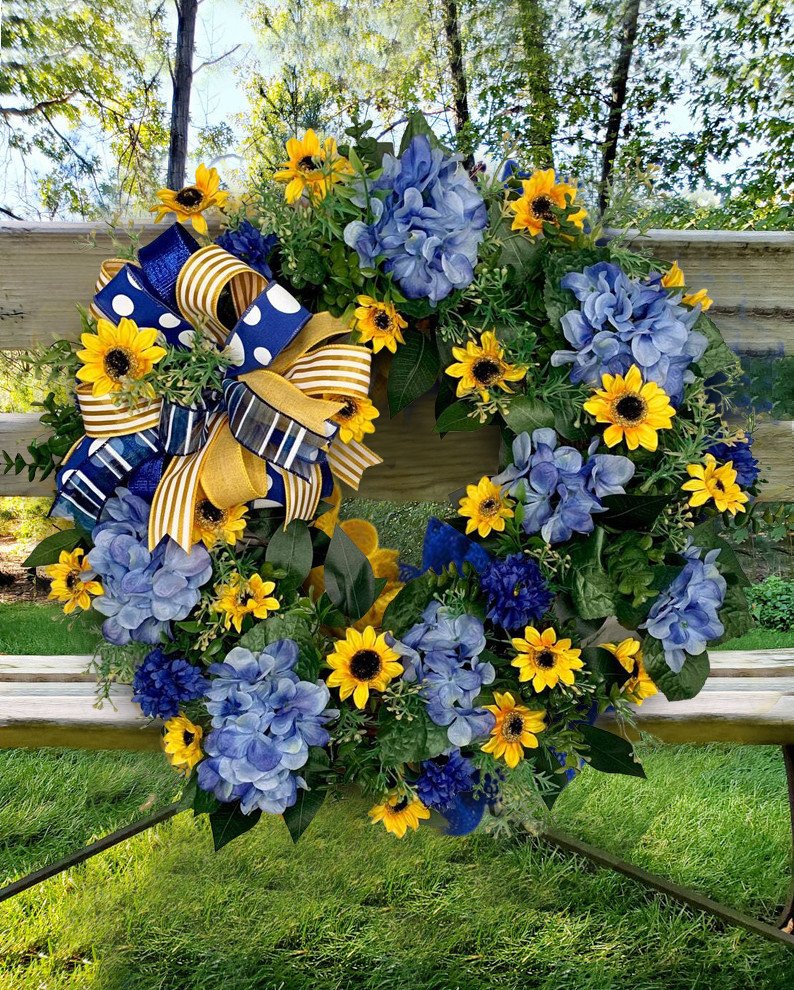 This wreath may look great in your entryway or foyer, above a decorated mantle, on your front door to your house or shed, or hung on the wall of your porch.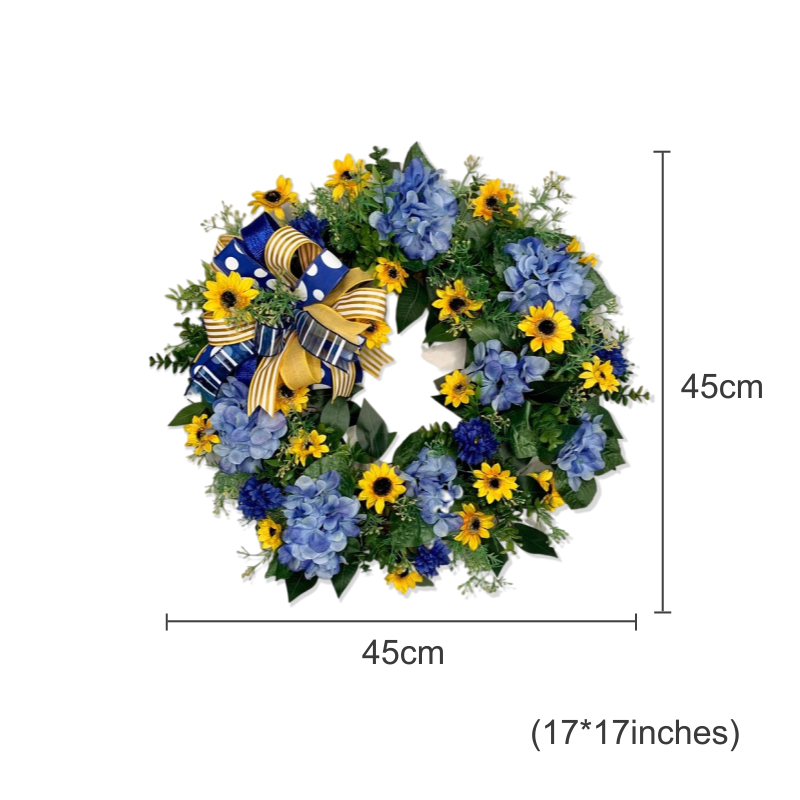 SIZE:45*45cm