Sculpted Hand-Painted Figure,Be My Side,My Sister, My Friend, My Mother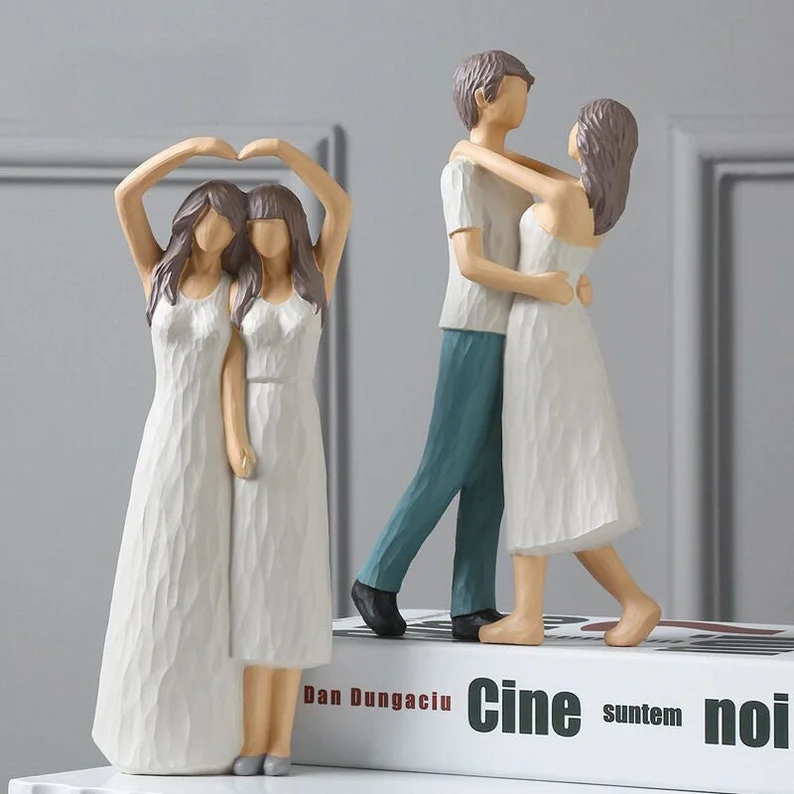 ❤️A gift to celebrate supportive friendships among women—best friends, sisters, co-workers, neighbors,mothers and daughters.

❤️Sculpted Hand-Painted Figure Sculpted, House Gift, Contemporary Object, For Interiors, Table settings

❤️Ready to display on a shelf, table or mantel. To clean, dust with soft brush or cloth.

My Sisters A:
10.5"h hand-painted resin figure of two women, in cream dress, standing next to each other, with arms and hands connected,heart posture.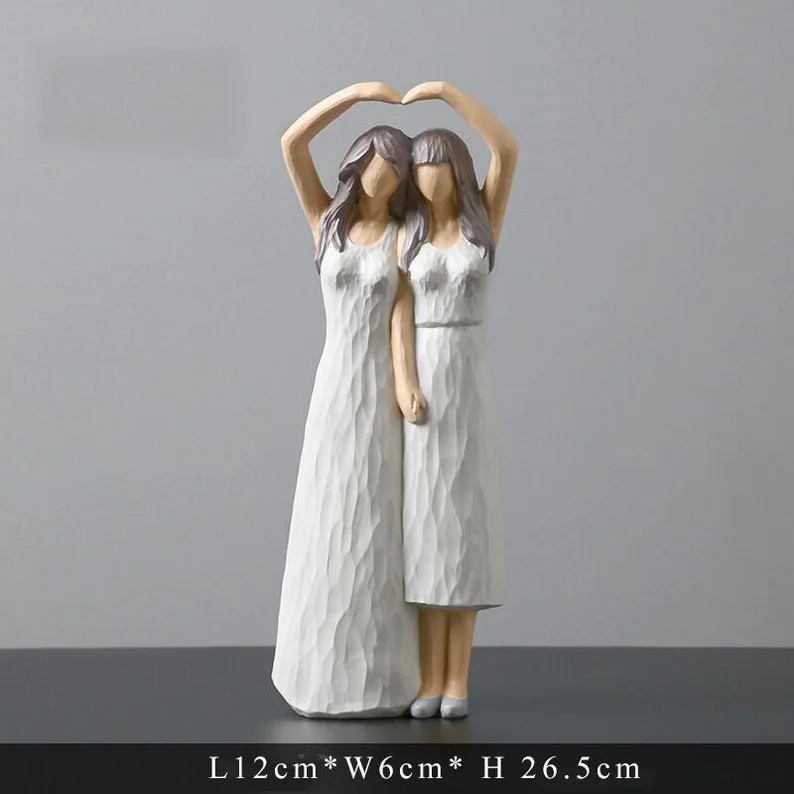 My Sisters B:
10.6"h hand-painted resin standing figure of two women in cream dresses; one woman standing behind and embracing other woman.
Alt