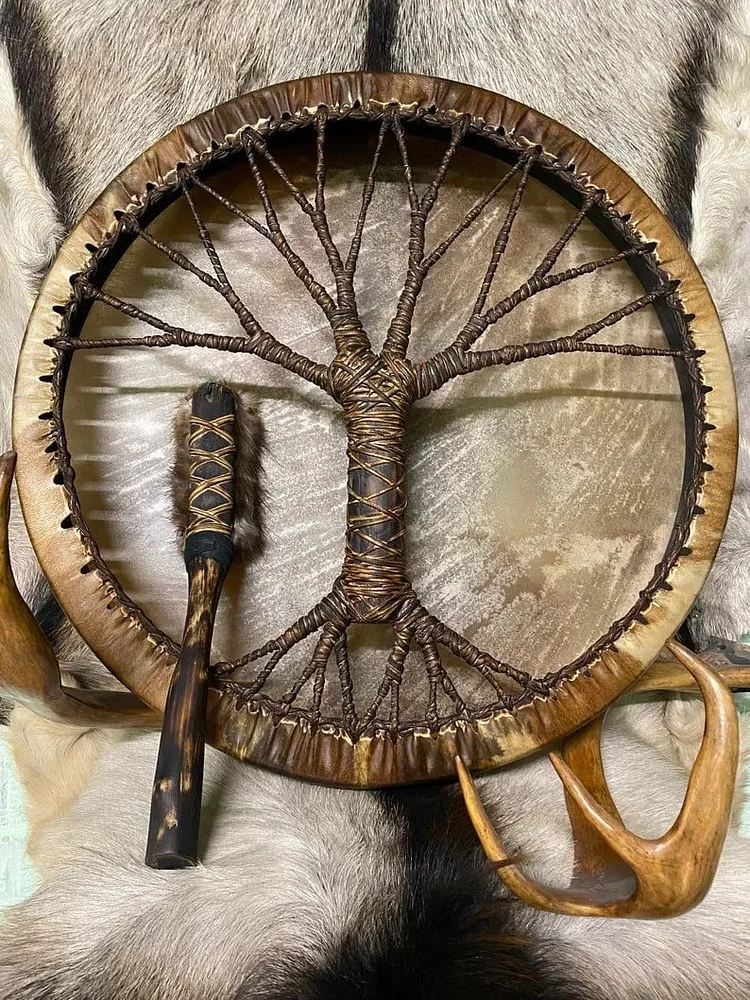 It is worth noting that our photography will make the product look bigger, the product you receive will be smaller than the picture, please read our product size carefully
size: 25*25*7cm

Drum for spiritual and mystical practices.Universal meditation drum for working with the energy of adoption, flexibility.Well conducts female energy.
The drum is so wonderful and unique. It has a very very nice sound. You can inaugurate it in a spiritual incense ceremony. It was a very moving moment to let them sound.
It is a work of art. Beautiful craftsmanship, exceptionally sturdy, and a surprisingly deep and powerful sound. 
Beautiful design, sounds awesome and feels like it can withstand a lot of hard work. Lots of energy. 
AMAZING 👏 Beautiful artwork and a deep rich sound. I have many of my shamanic friends in awe with it. 
🌟This beautiful Shaman drum is sure to put a smile on the faces of your visitors, and it can be sent to you now! 🌟
 🌟DETAILS🌟:
👋Handmade
🎈Material: environmental Protection
✨Size: 25*5