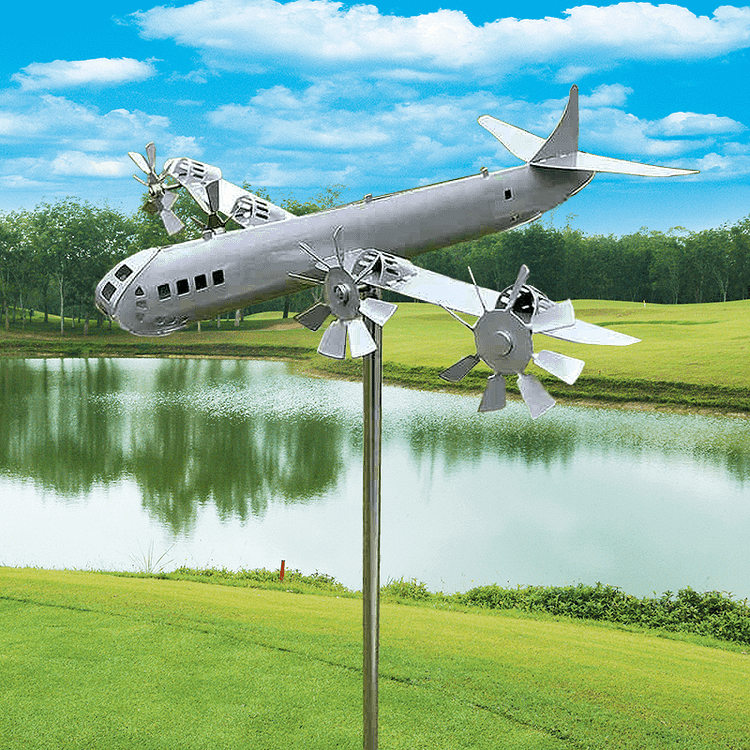 Add a little fly nostalgia to your lawn area with this flywheel. It is constructed of stainless metal, and the wheel blades move in the wind. This whirlwind provides an exciting gathering point for a garden or garden, or you can use it as a centerpiece of the party!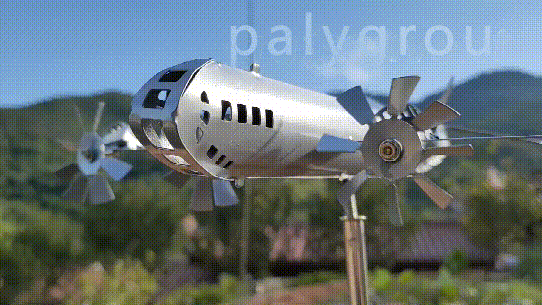 This unique decorative wind turbine is the perfect addition to your home. The needle wheels are attached to the metal pin so that they sway slightly in the wind like real flying and the wings can be extended or closed for different types of viewing. It is perfect for placing on a fence or hanging from a tree branch, and gives the patio an extra touch of fun, originality and magic!
PROPERTIES:
HIGH QUALITY WIND TURBINE: This garden spinner is constructed with durable metal components in stainless steel and a long-lasting combination finish of paint and foil, not afraid of rain and other harsh weather, light metallic and reflective painting creates a visual sensation in the garden, which will attract the eyes of passers-by and arouse their admiration!
EASY TO INSTALL: This garden decoration is easy to install with the instructions and only depends on the wind to drive, so no extra wires. You just place it in a sunny and windy place with the metal rod, and the unique and magical metal windmill will rotate with the wind into various beautiful and futuristic shapes. The metal windmill glitters in the sun, and you can enjoy your garden decorations.
BEAUTIFUL GARDEN ARTS: Light up your garden with seasonal colors and impress your neighbors, the outdoor metal windmill is easy to see and admire by passers-by, but not intrusive to neighbors. Relaxing to watch while spending time out on the sun terrace or garden. Wanted to look amazing in everyone.
PERFECT GIFTS: On various holidays and birthdays for family and friends, this stylish windmill is also a great gift, which should surprise them!
WIDE APPLICATIONS: These garden spinners are suitable for gardens, potted plants, flower beds, lawns, home decoration, party offerings, setting up shopping centers, large park exhibitions and decorative props.
SPECIFICATIONS:
Size: 30 * 8 cm
Material: Iron, braided

THE PACKAGE INCLUDES:
1 x Wind turbine for aircraft