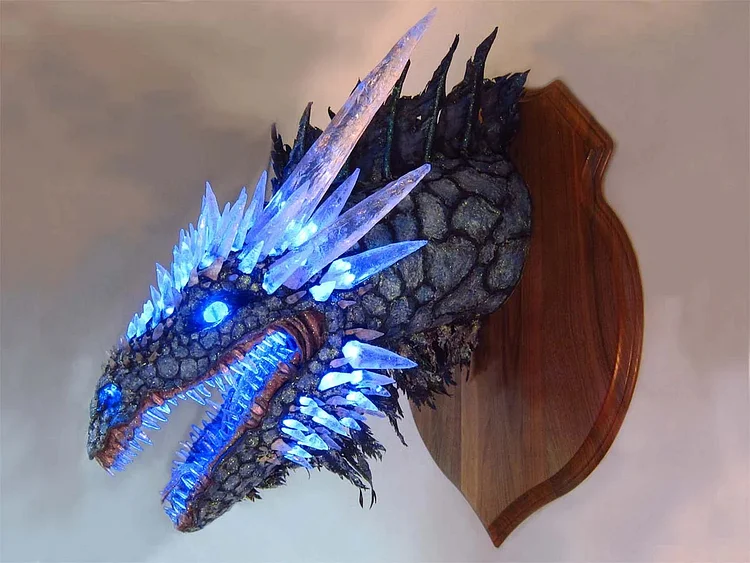 Well, here it is, with the lights on and off. I say this every time and it is especially true with this project, but the photos just don't capture how really pretty this dragon is in person. The camera just can't pick up all the subtlety of the color.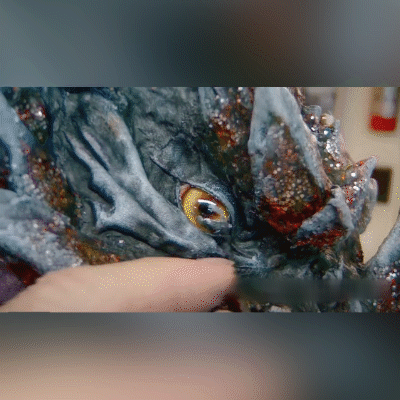 Does this dragon head lamp wall sculpture decoration look overbearing, like a dragon will fly out of the wall in the next second, so cool!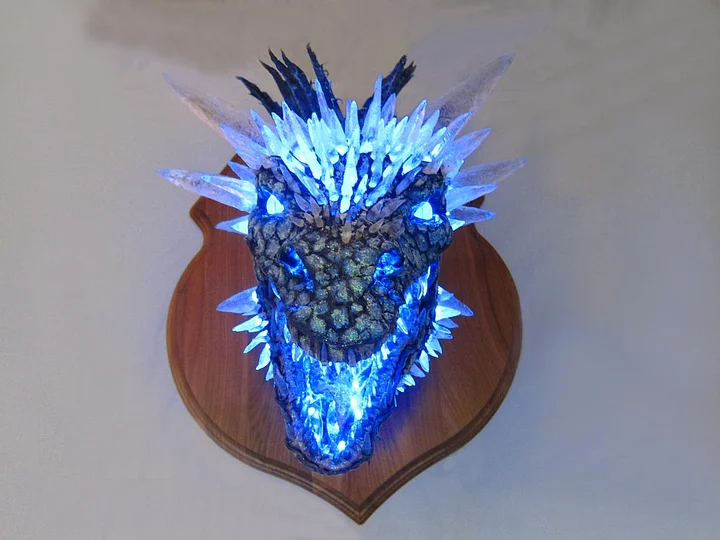 Also like the walls of your home sealed with a cool dragon headlamp, I believe that visitors to your home will certainly be surprised by it!
This wall dragon is super beautiful, looks more real and fantasy
Size: ICE & FIREApprox. 18'*16'*16'
Material: resin