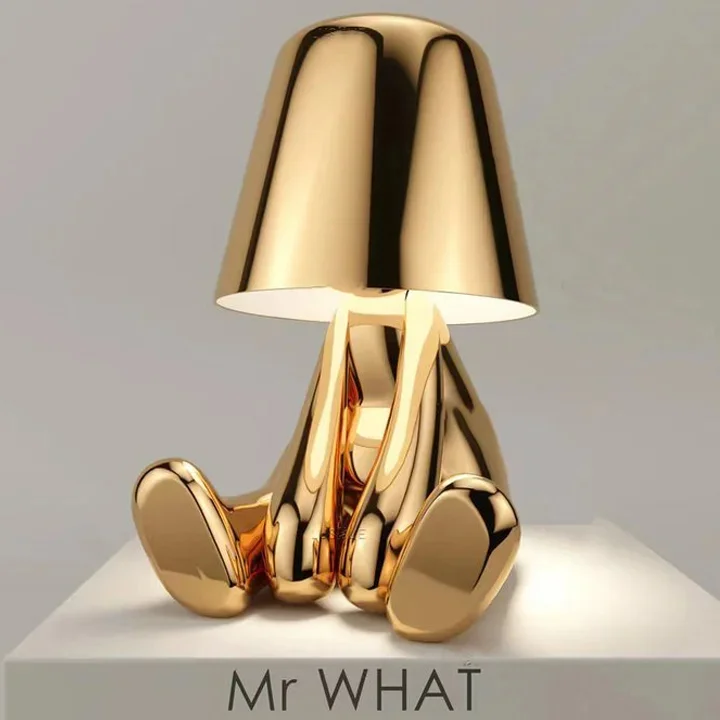 Thinker Lamp Collection is a set of 5 thinking characters bouncing a soft light off their body and into your surroundings.
Thinking in 5 different poses to create a lively and character adding atmosphere. The perfect objects to add detail and personalisation to every corner of the house.
Available individually or as a full collection.
Thinker Lamp Collection - wireless and designed with a tap touch dimming system.
Material: Polycarbonate and Aluminium
Mr Why: 18 x 12 x 12cm
Mr What: 17 x 11 x 12
Mr When: 18 x 12 x 12cm
Mr Who: 18 x 12 x 12cm
Mr Where: 18 x 12 x 2cm
Light: 2700k LED / touch activate with 3 level dim settings.
Charging: 2 hours charging = 12 hours usage
Technical: 5V USB DC Charging / Battery Powered Suitable for Worldwide Use