What is the Watermelon Ball?
Watermelon Ball is a water-filled ball that mimics the flotation of a watermelon. The ball will sink then slowly rise to the surface when thrown in water. The ball can also be bounced, dribbled and passed underwater making it great for all sorts of water games. The Watermelon Ball comes with a hose adapter and filling needle to fill with water.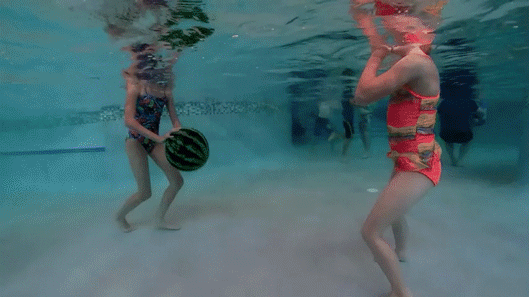 FUN UNIQUE SWIMMING POOL BALLS ideal for water and dive games in the pool, lake, or pond. Players can dribble, kick, bounce, and pass the Watermelon Ball 10 ft underwater and the Watermelon Ball JR 8 ft due to its near neutral buoyancy! The ball stays under the water unlike a volleyball or other types of water ball or inflatables.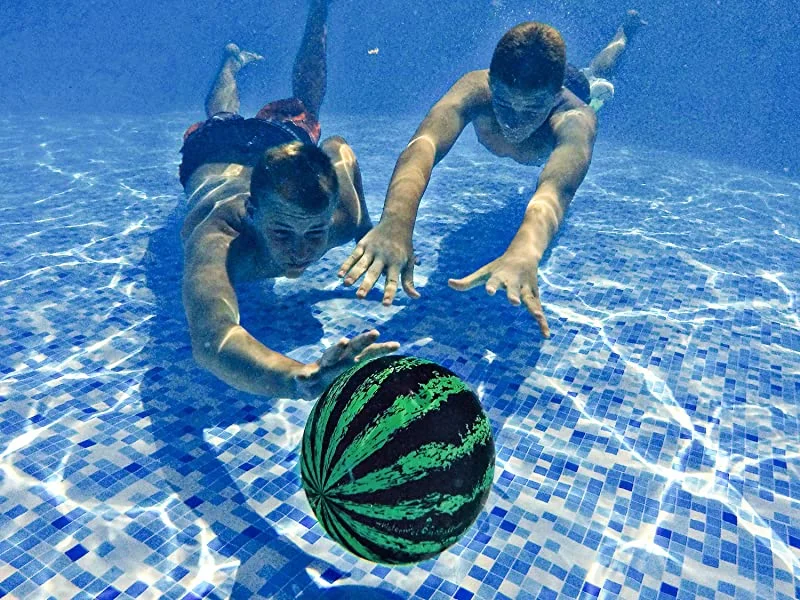 MORE THAN JUST A POOL OR DIVE TOY - Watermelon Ball becomes a high intensity Sport when played in larger groups! Combining components of football, basketball, and rugby in the water, teams of players compete to score goals by setting the Watermelon Ball on the opposing team's pool deck. A goal, hoop, and net items are not required!